Once again we are here to talk about Akrotiri, that is the rugged and isolated peninsula where Chania airport is located. As already mentioned in the past, the first time we came to Crete we gave the cold shoulder to this area, to all appearances rough, barren and uninteresting. As time passes, we actually found out new gems showing us this steep tip of the island in all its beauty, a really magical area…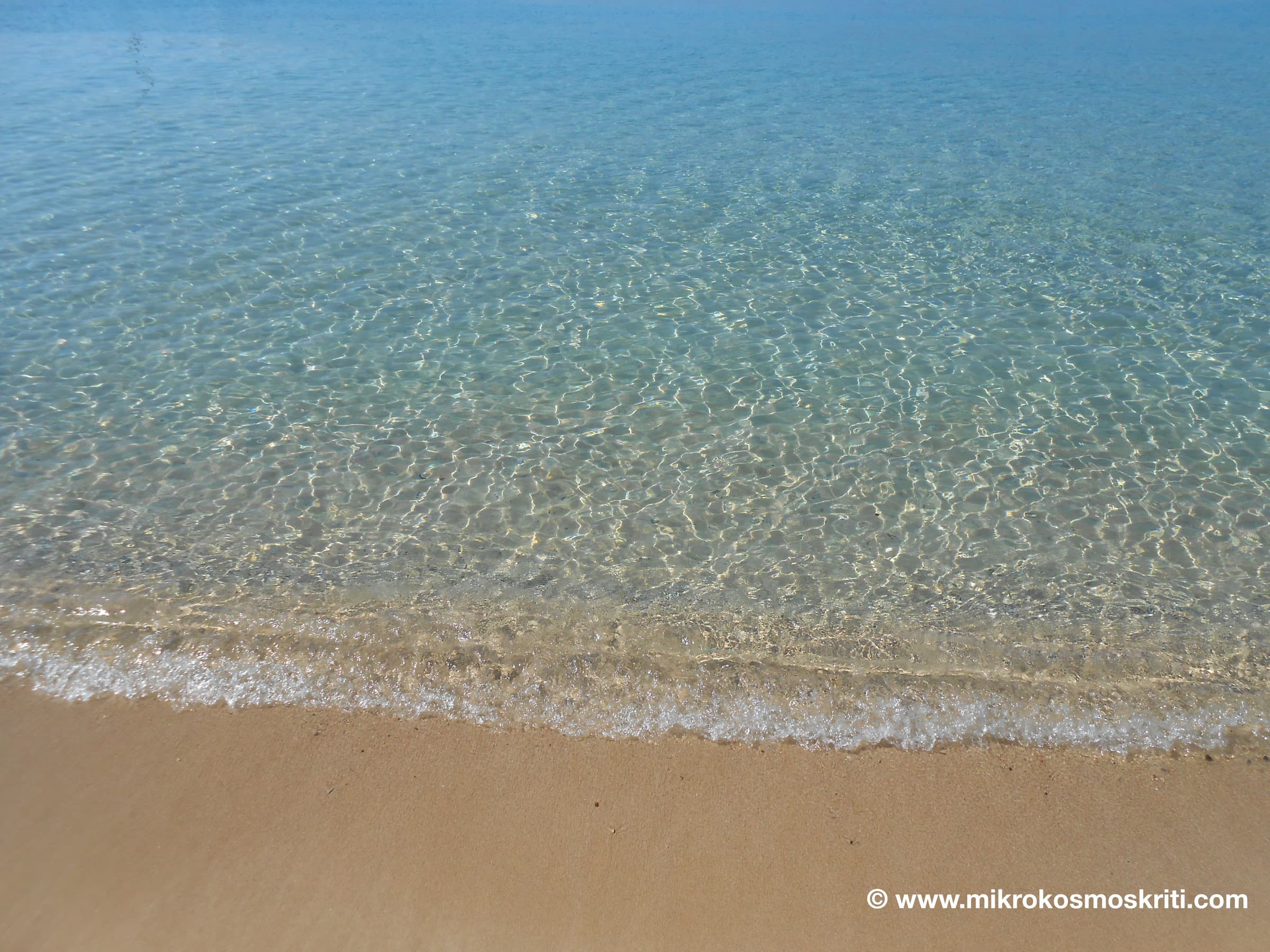 In this post, we will talk about two lovely little beaches, very close to Chanià and located in the south-east coast of Akrotiri peninsula: Maràthi and Loutràki.
Being a few kilometres distant from each other, we decided to visit them both on the same day. In the morning, we sunbathed in the peaceful Marathi, divided into two sandy bays by a small marina. Like most of Cretan beaches, this one has also an area with full facilities and a free one, as well as cafes and taverns with sea view.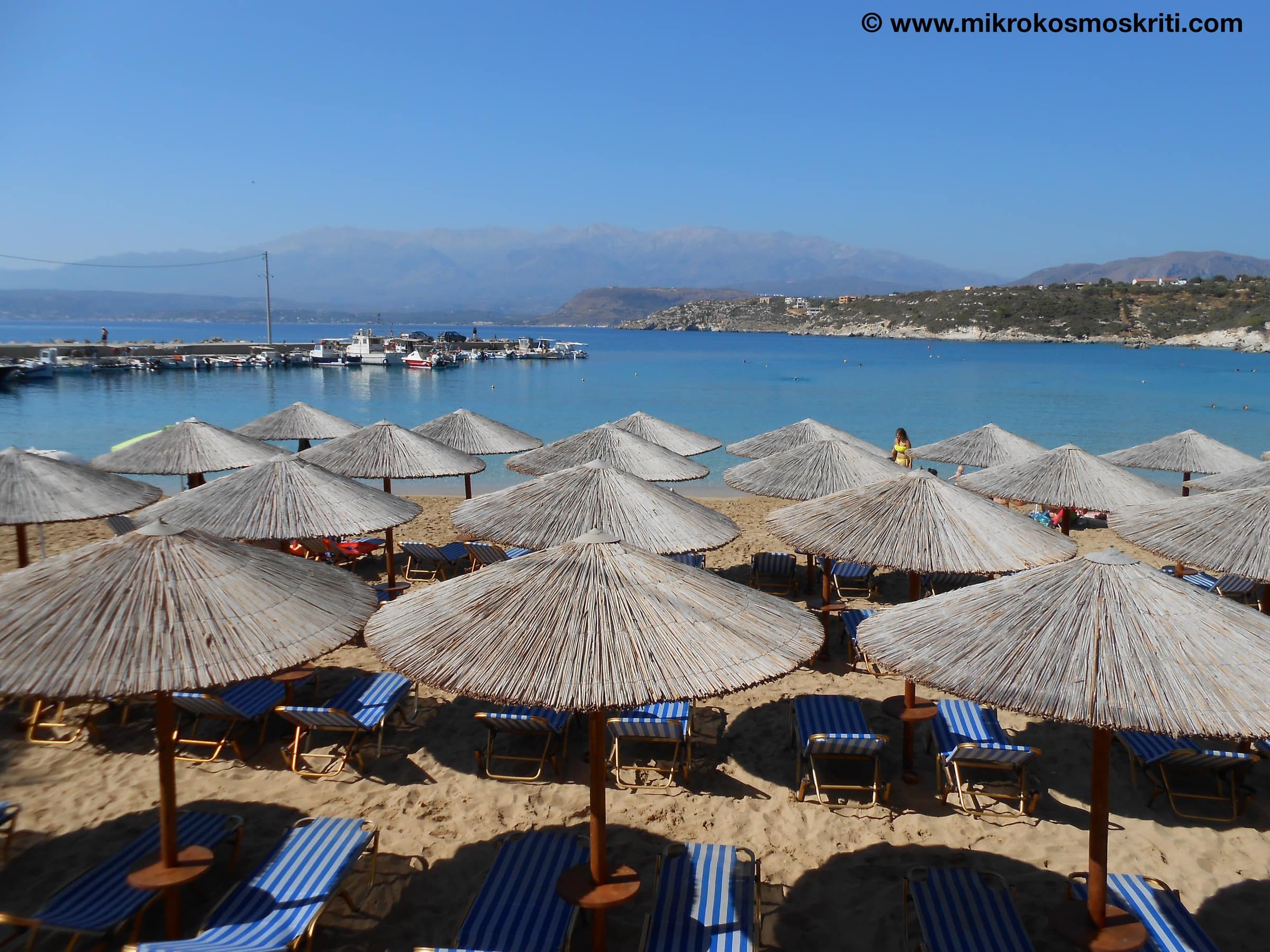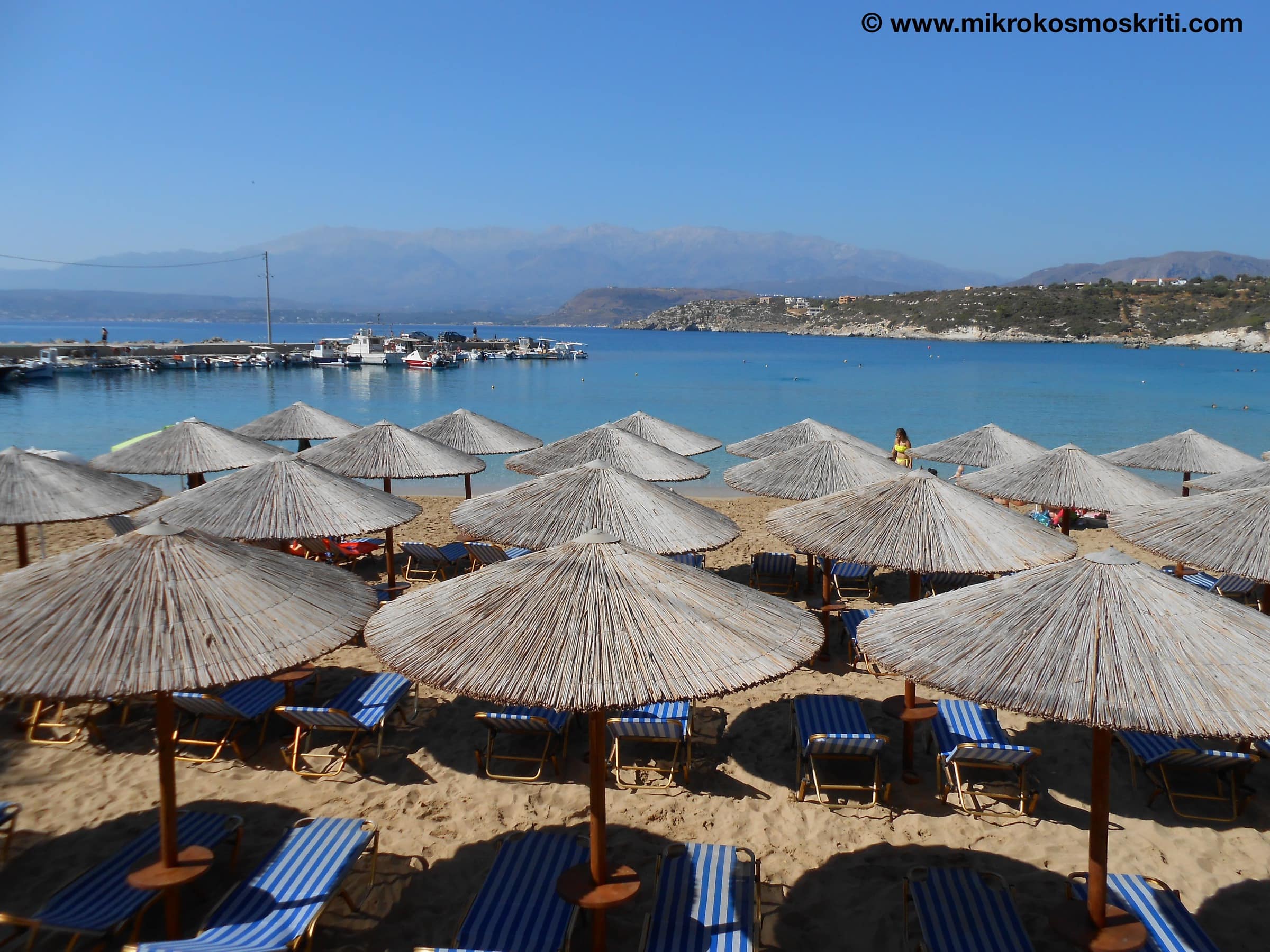 Being quite secluded, it's ideal for those who don't want to put up with the tantrums of the popular Meltemi, the cold and dry wind coming from the north and that it often blows in summer in Crete (luckily, we would say!). Here, the uniquely clear water is shallow for many metres and often calm: ideal to have long relaxing swims, let the children play and, why not, snorkel….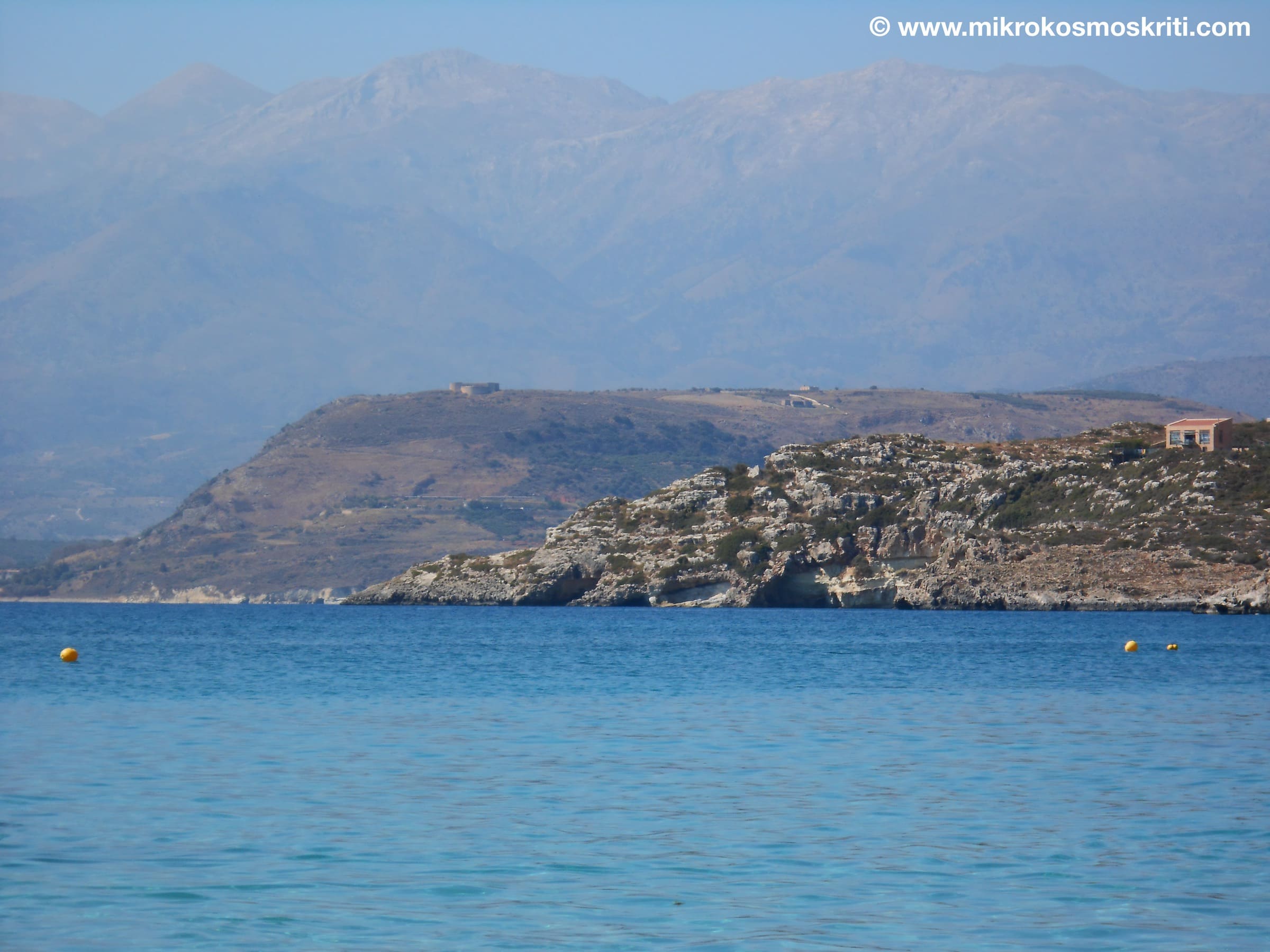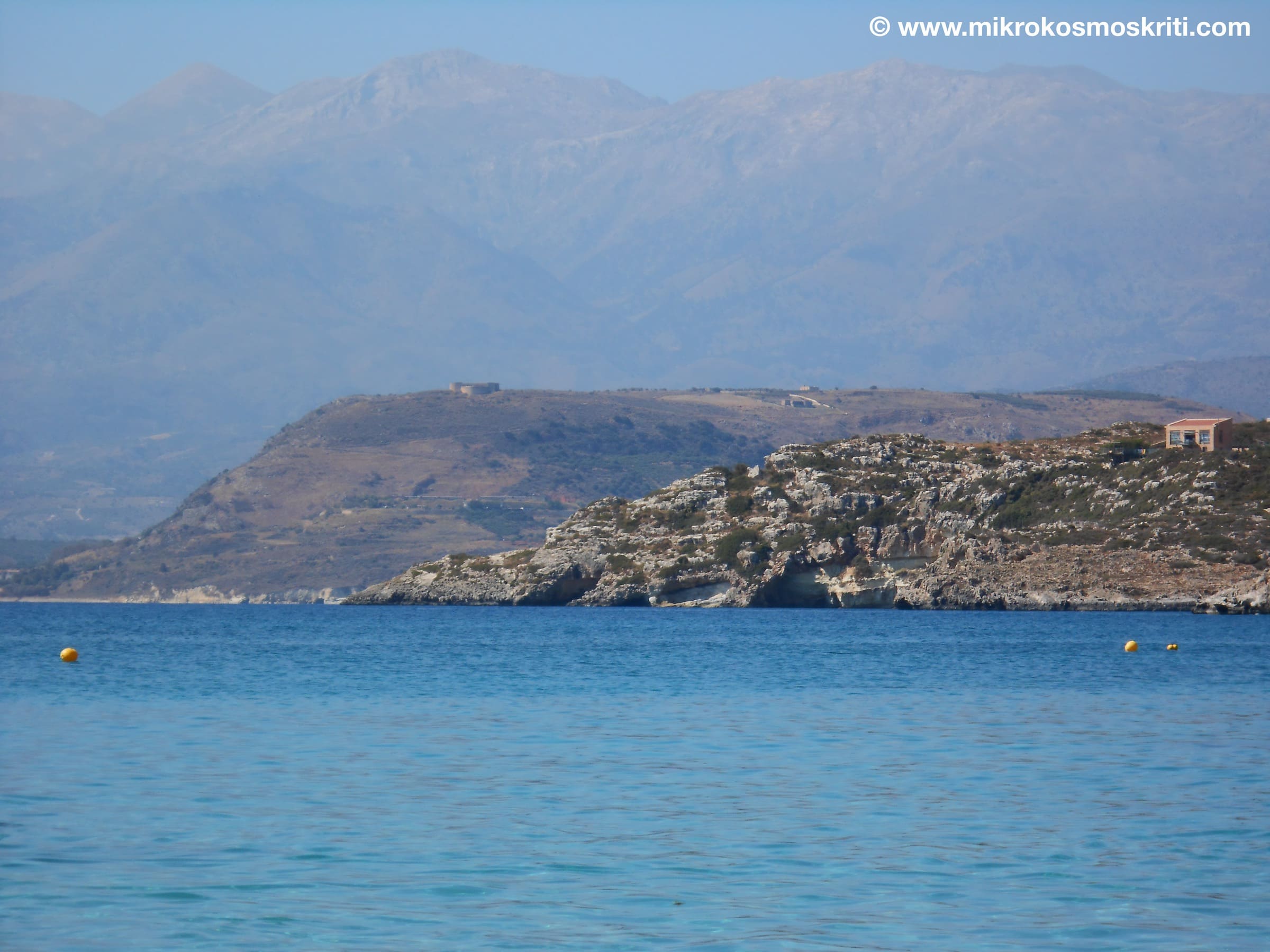 Not to mention the beautiful view you can enjoy from the shore! The rough peaks and cliffs of Akrotiri stand out just before you and make you feel cuddled by Mother Nature.
The morning in Marathi moved lazy and relaxing, and after a quick sandwich, we decided to reach the arms of its little sister, Loutraki. The name itself, "Loutraki", ("small bath") predicts what we will find.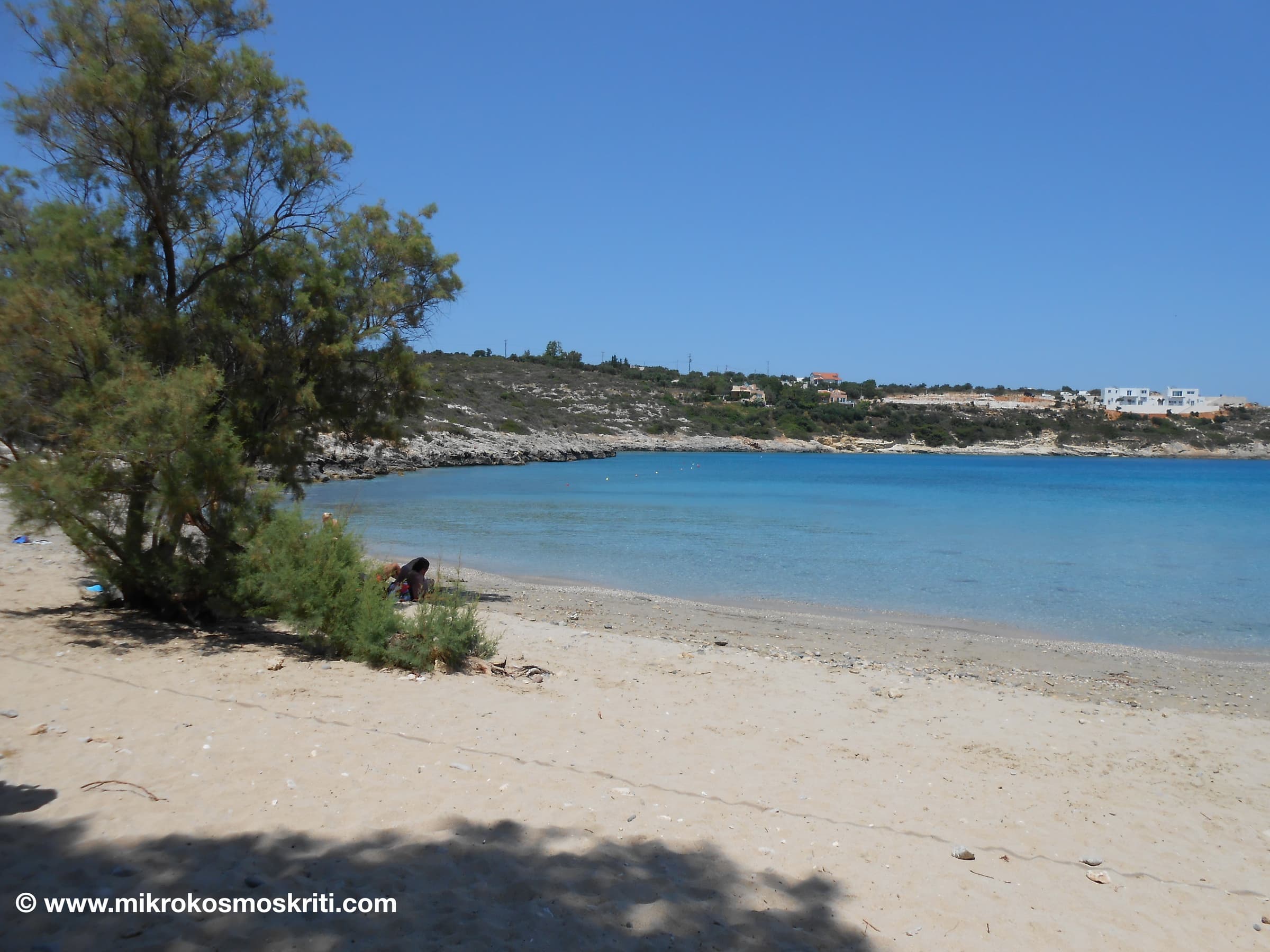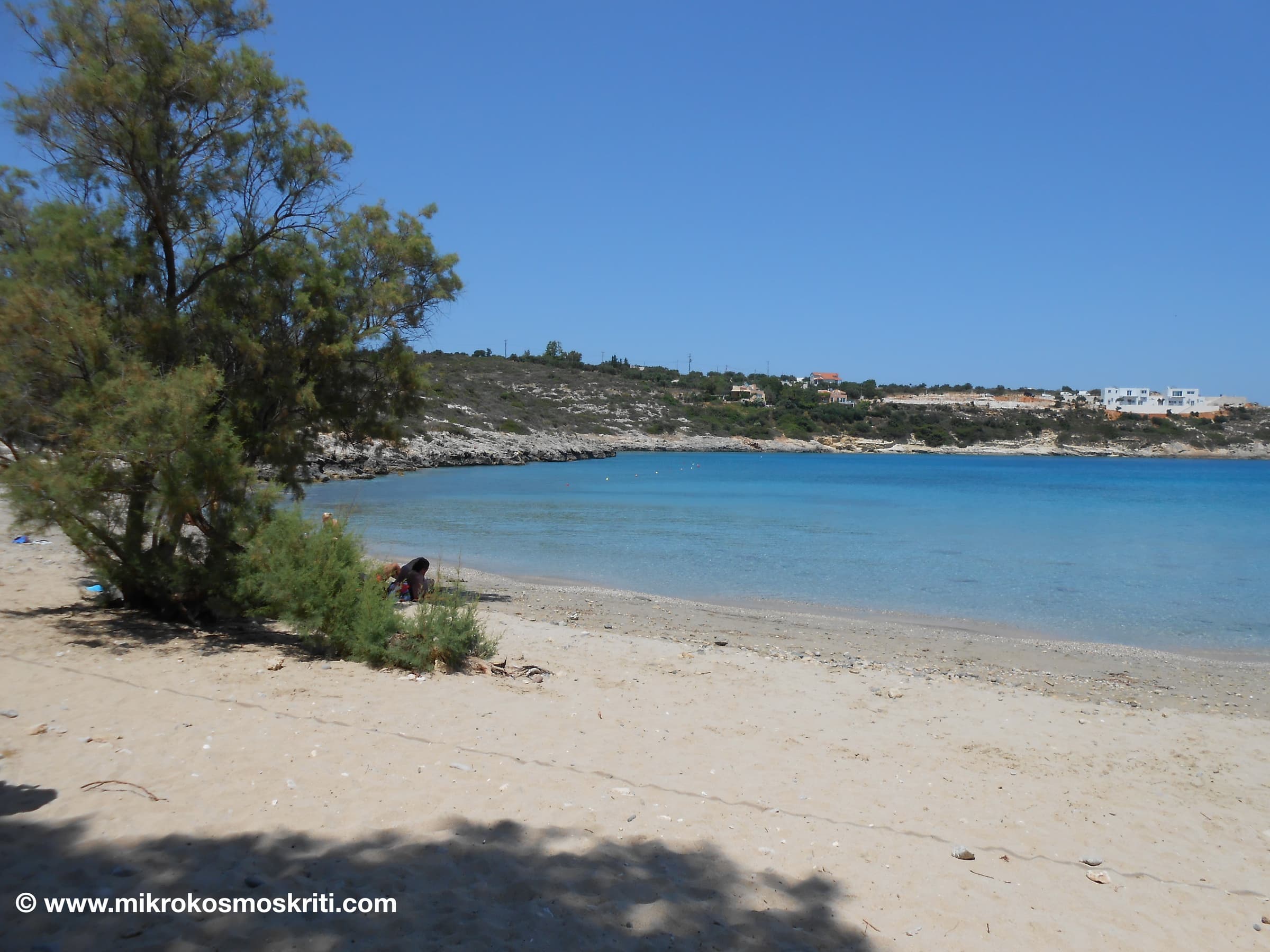 A tiny piece of heaven, surrounded by two promontories and scattered by cluster pines whose branches provide some refuge from the heat. Here as well, the colour and clearness of the water makes an impression. The shades of blue alternate gradually as the sea gets deeper, and walking few metres towards the horizon you can clearly spot a few hermit crabs, all with different shells, running frantically back and forth on the clear and sandy seabed. The actual beach is completely free.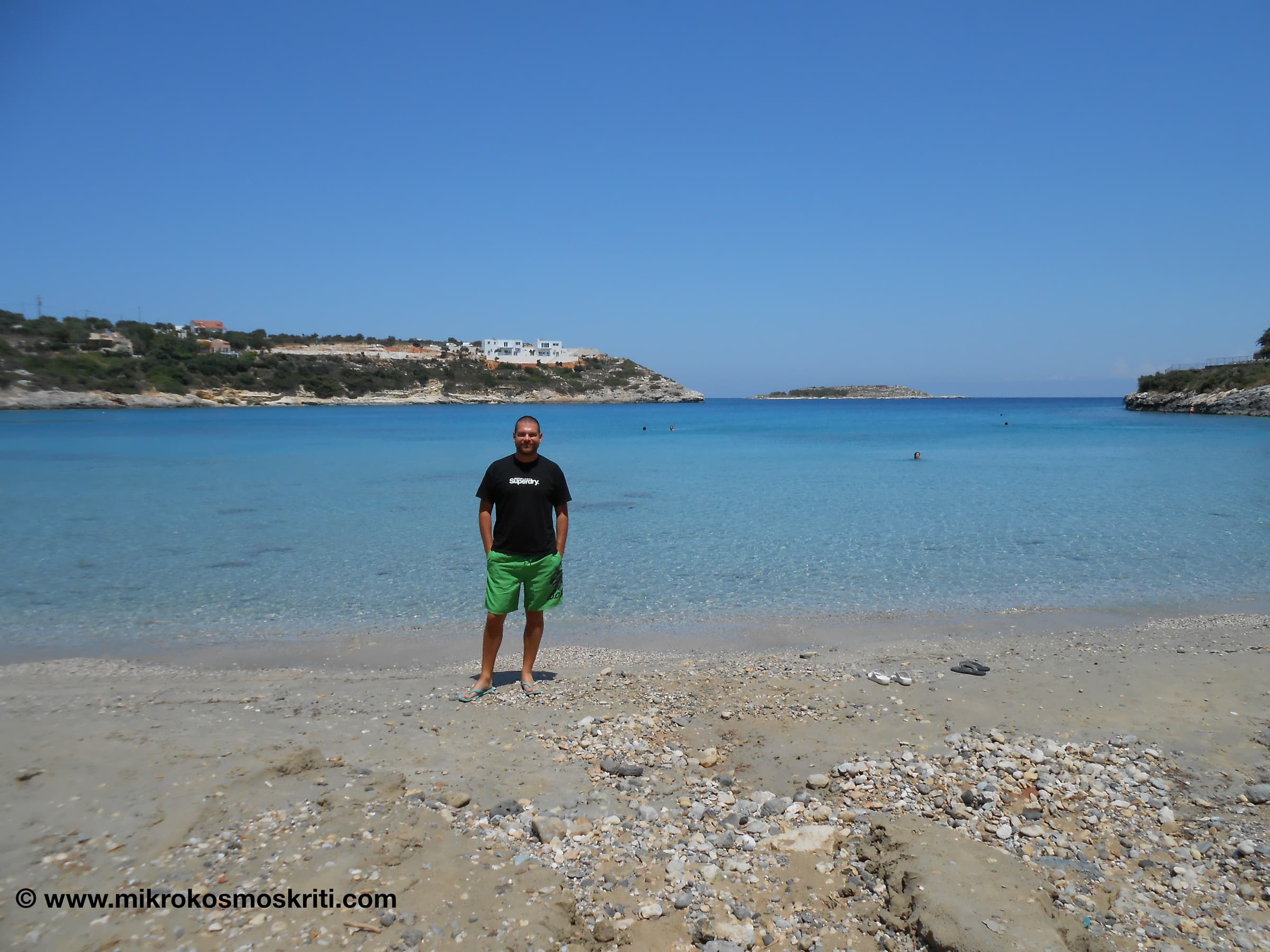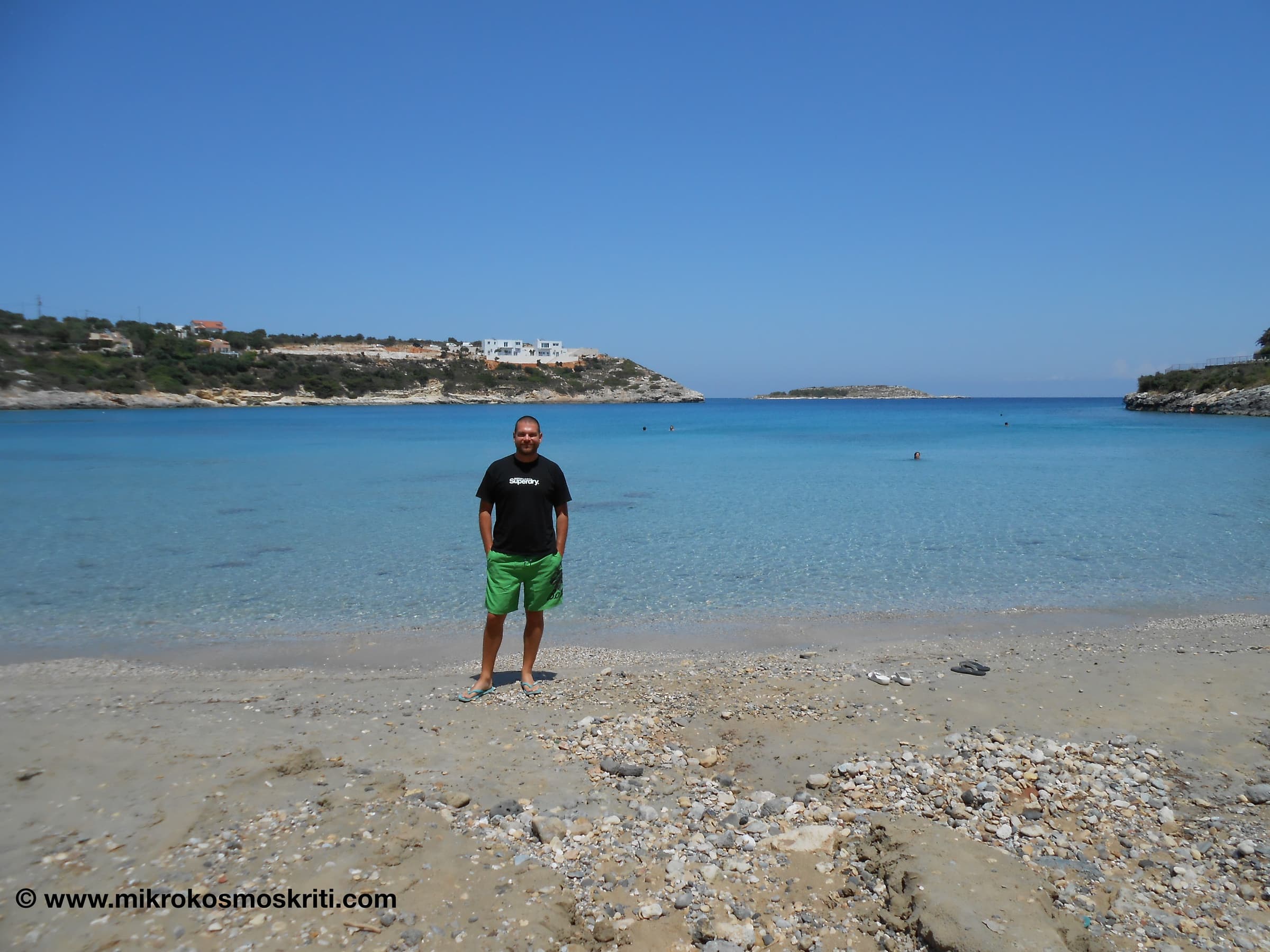 If you want lounger and umbrella, on the right side of the beach, there is a grassy area provided with facilities and shared also by a hotel and a café. The latter offers to all bathers the chance to use the loungers in exchange of a purchase. After few swims, a chilled Mithos beer and a lot of sunbathing, we headed home and we decided to end this relaxing day with a bang…
We had heard about a joint in Chania where they serve fresh fish in a casual environment…we had to try it! The tavern is located in one the main streets of the town, Daskalogianni, in the neighbourhood of Splantzià, very much loved by Chania residents. It's called "To Maridaki "and itis now one of the restaurants that we recommend to our guests!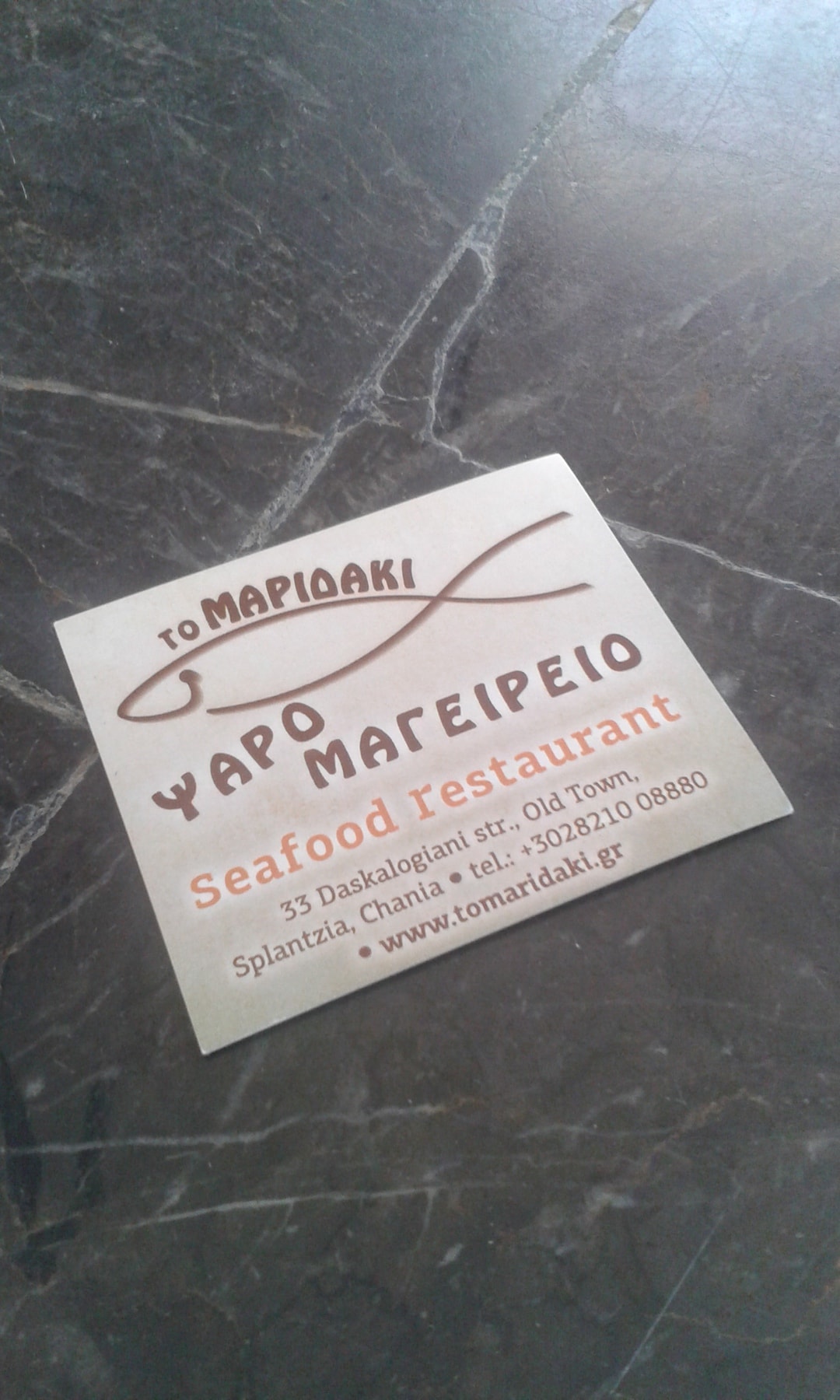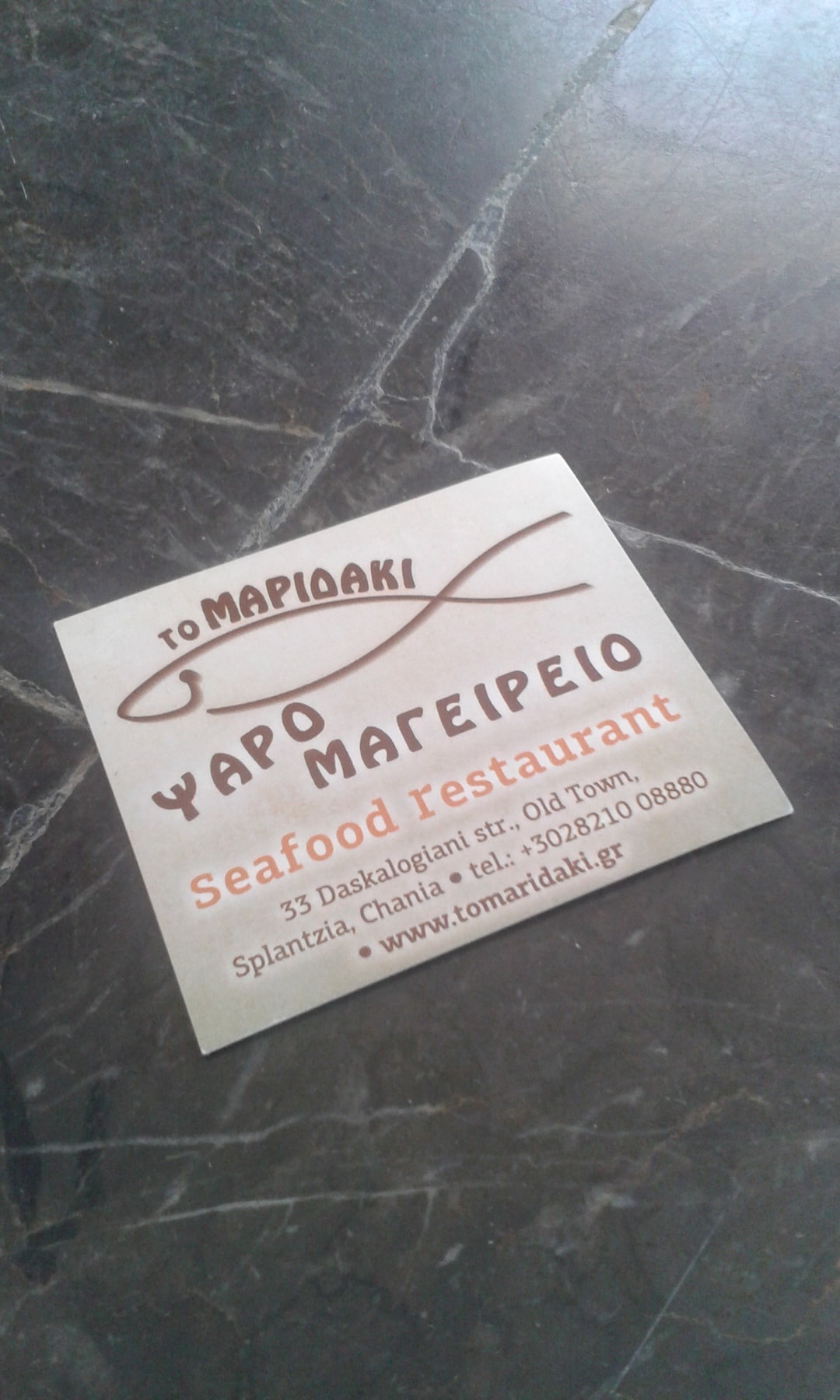 The place is cosy, decorated in a "maritime"style and features something we appreciate a lot: an open-plan kitchen. Even though, surprisingly, the fish is not a speciality of this island, since historically inhabited by big lamb and pork meat eaters, at"To Maridaki", asin few other taverns in town, you can always find freshly caught fish masterfully cooked on the barbecue, steamed or fried, according to your liking. The peculiarity of this place is that the waiter, before giving the menu, will take the guest to see the window next to the kitchen and choose any kind of vegetables, pulses, first courses prepared on the day by two smiling women.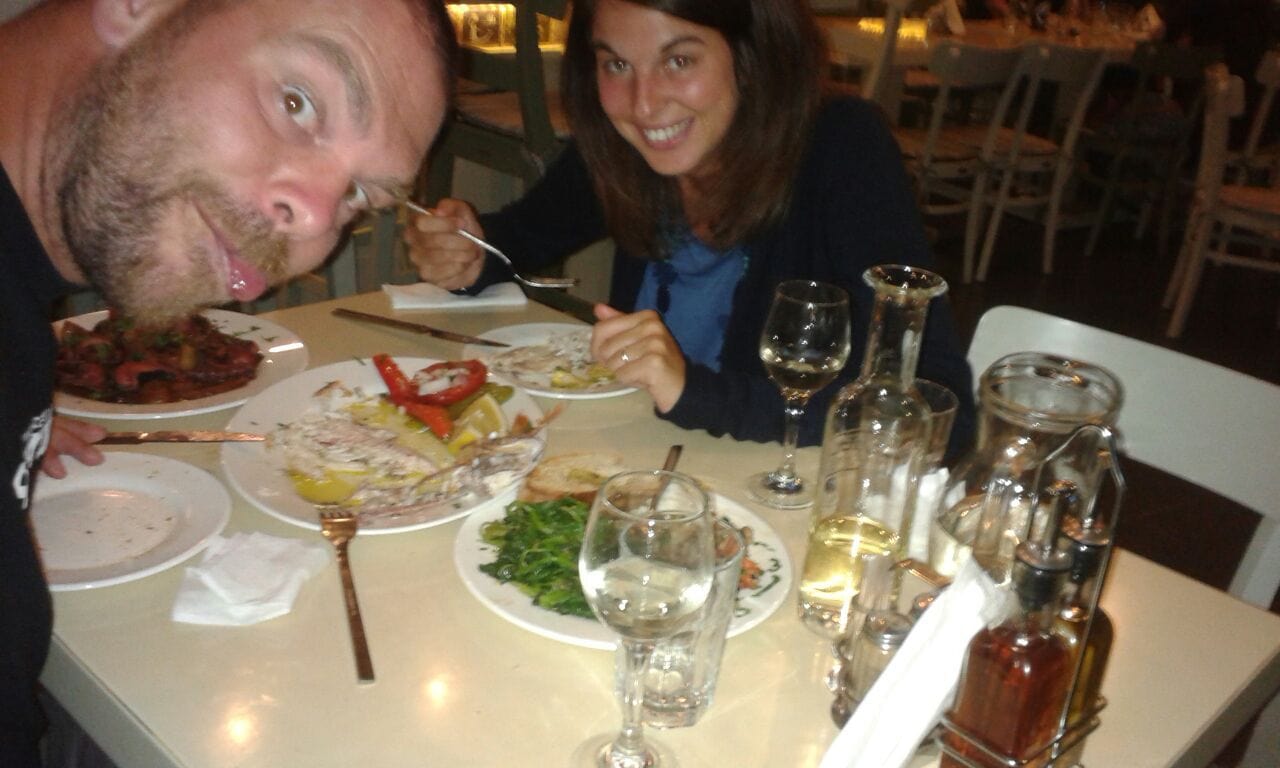 But the best part is that they will take you in front of the refrigerated section to choose whatever catch of the day you prefer! Once chosen, he will weigh it, tell you the price and ask you if it's ok. Then, you just need to decide how you want it cooked and, finally, you can enjoy it! Prices are definitely fair, as always in Crete. A lovely grilled fish accompanied by a side of grilled vegetables, a generous portion of steamed octopus with a spicy tomato sauce and local vegetables, black-eyed peas with peppers and cooked Cretan herbs, half litre of white wine, toasted bread with olive oil and oregano: 37 euros for two! And obviously, we couldn't say no to dessert and raki (the local grappa) offered by the hosts at the end of the meal…wonderful! There's no much to add… perfect ending to a perfect day!
Are we making your mouth watering? It's just few hours by plane, think about it ;-)…