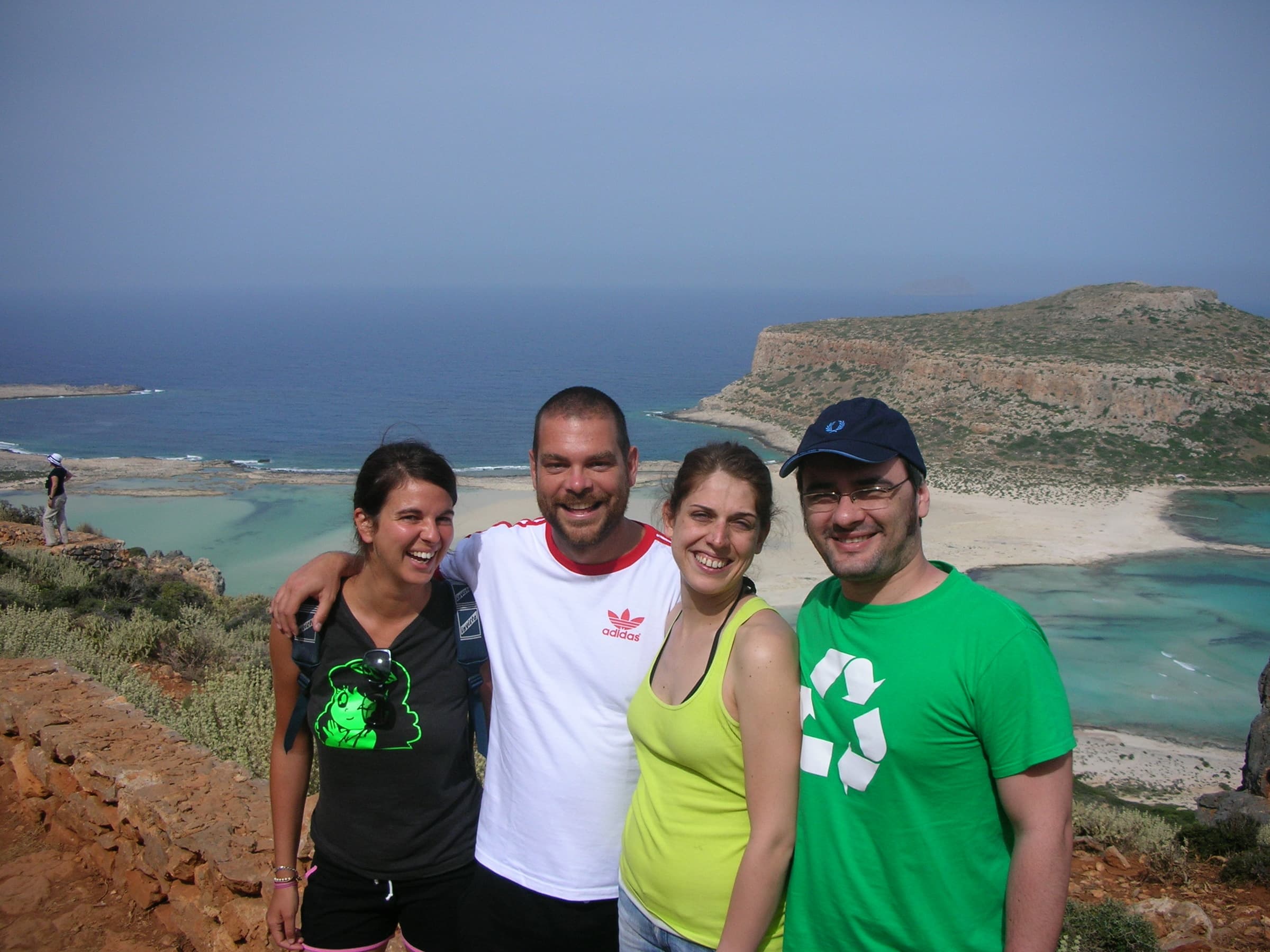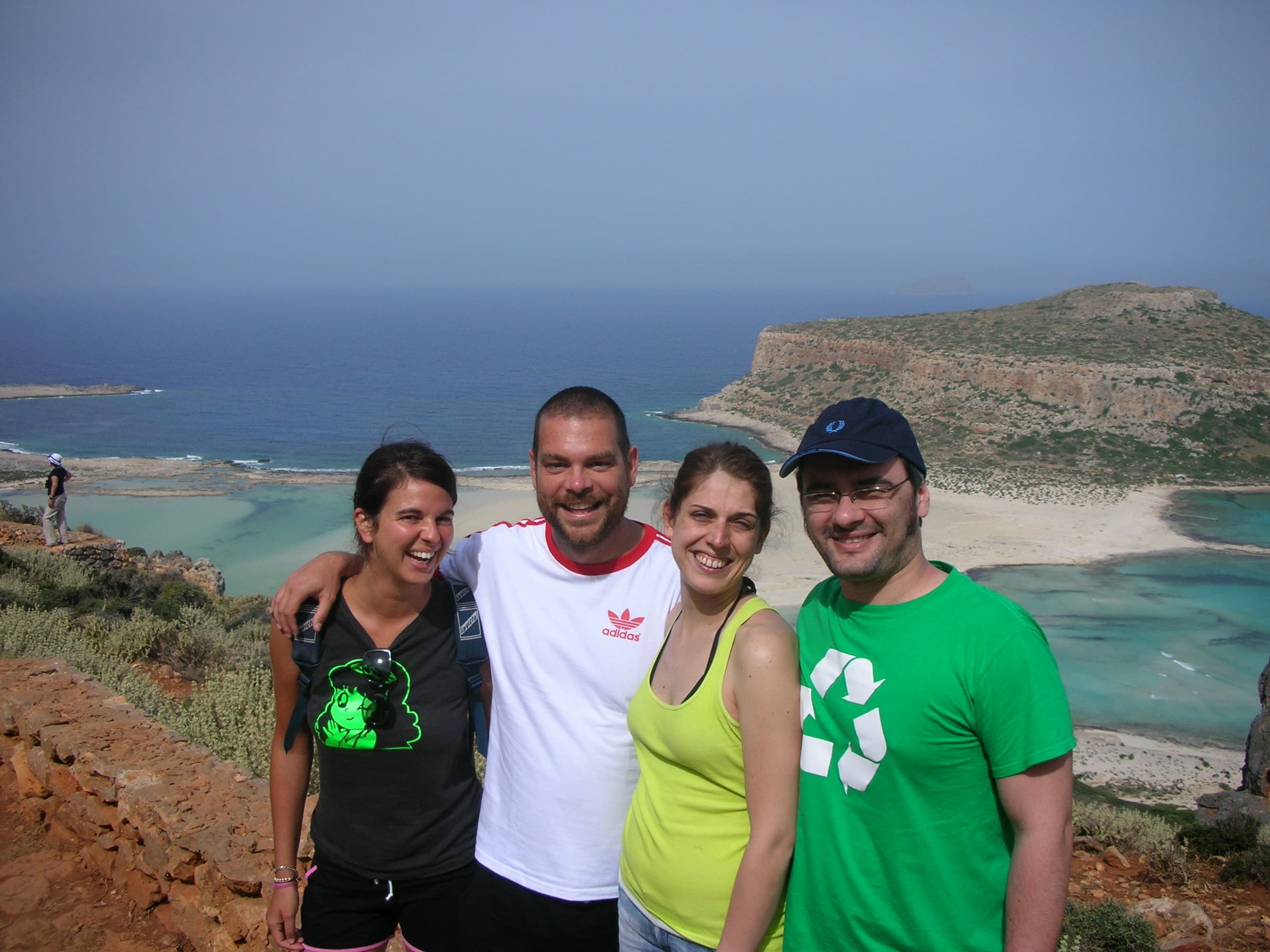 Those who follow us on Facebook have already seen that our dear friends Laura and Carlo, from Vicenza, are here with us in these days.
Being good hosts, we had to show them the beauties of the island, so yesterday we took them to visit our favourite beach, Balos.
Despite having already visited it, I have to admit that it's easy to be touched by this spectacle of the nature. And we also realised that the pictures don't give justice to it, as its beauty is so perfect that the camera inevitably takes away a bit of this perfection and even a piece of soul… The only remedy is to come and see it live, don't you think?
Taking the National Road towards west, after 40 minutes driving we arrived at the entrance of this protected area, where a lady in a kiosk asked us for a 1 euro environmental fee per person, as requested by the city of Kissamos for the clean-upand safeguard of Gramvousa peninsula, a natural area of priceless beauty and value, where Balos beach is located. This unique landscape hosts about 400 species of plants and over 100 species of birds, as well as cute animals, such as the Mediterranean monk seal (whose origin is here) and the loggerhead sea turtle, which comes often to visit these shores.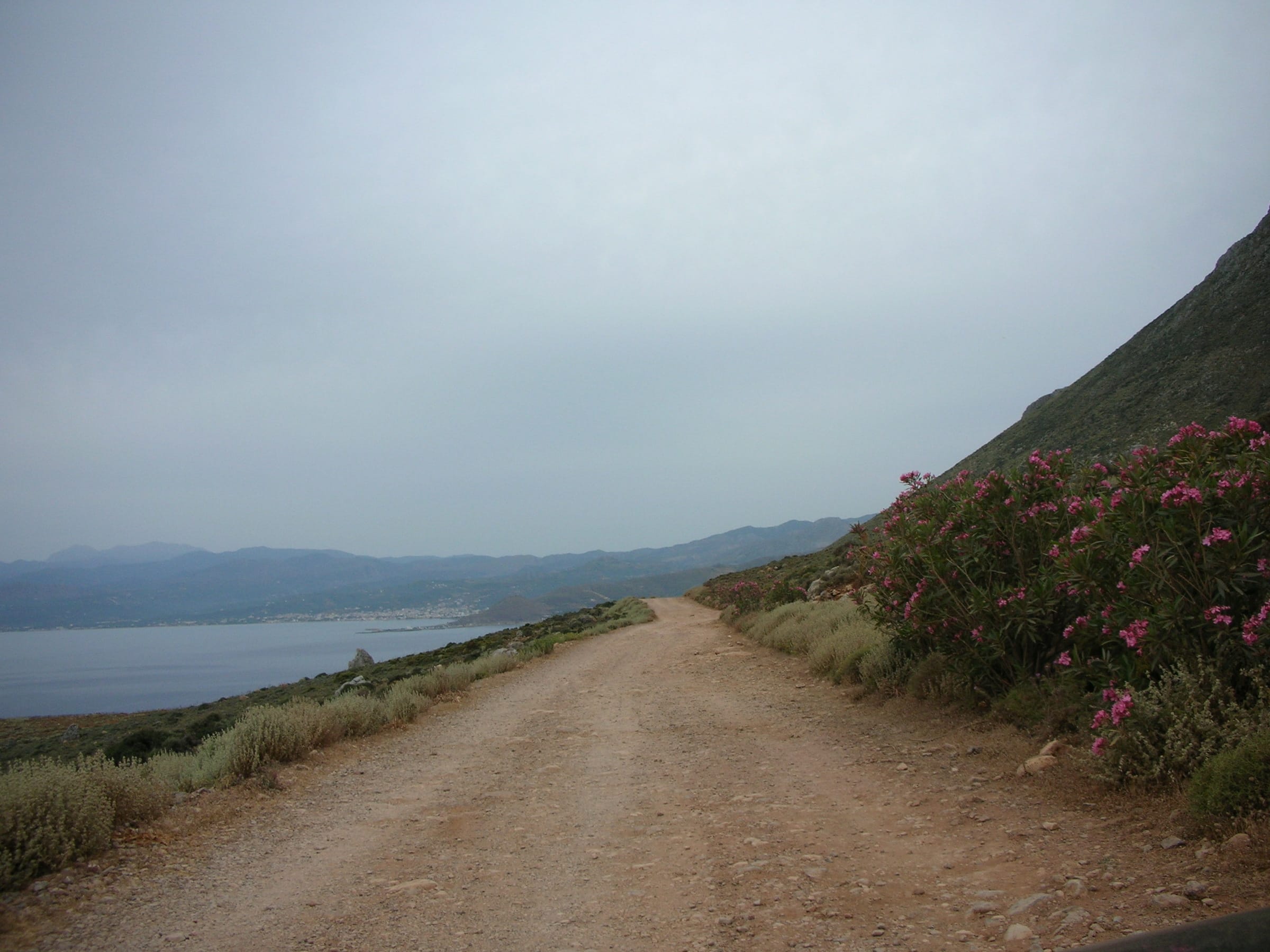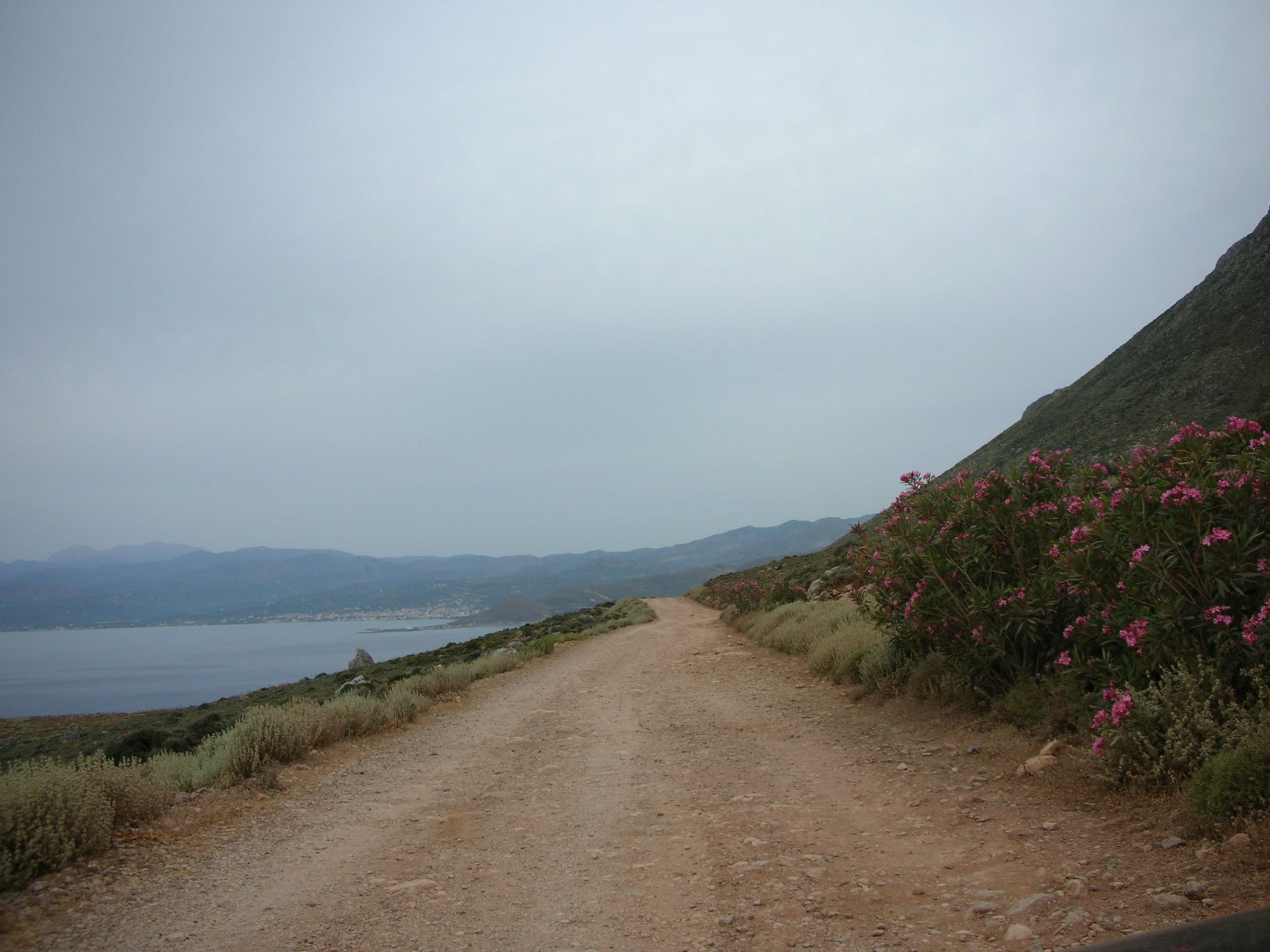 After the first stop, we started going up a steep scenic route that endedafter 30 minutes in a car park. We parked our car and got ready for a 40 minutes' walk until our destination, Balos.
The route started quite flat among the mountains and the bushes of Mediterranean scrub, and then changed in steep stairs down to the beach. The funny thing is that for the first 10 minutes you don't realize where the path is taking you, as you are surrounded only by rocks and shrubs. And suddenly, the paradise shows itself before your eyes, catching you by surprise: the Balos lagoon in all its beauty and its countless shades of blue…Nothing less than many Caribbean beaches!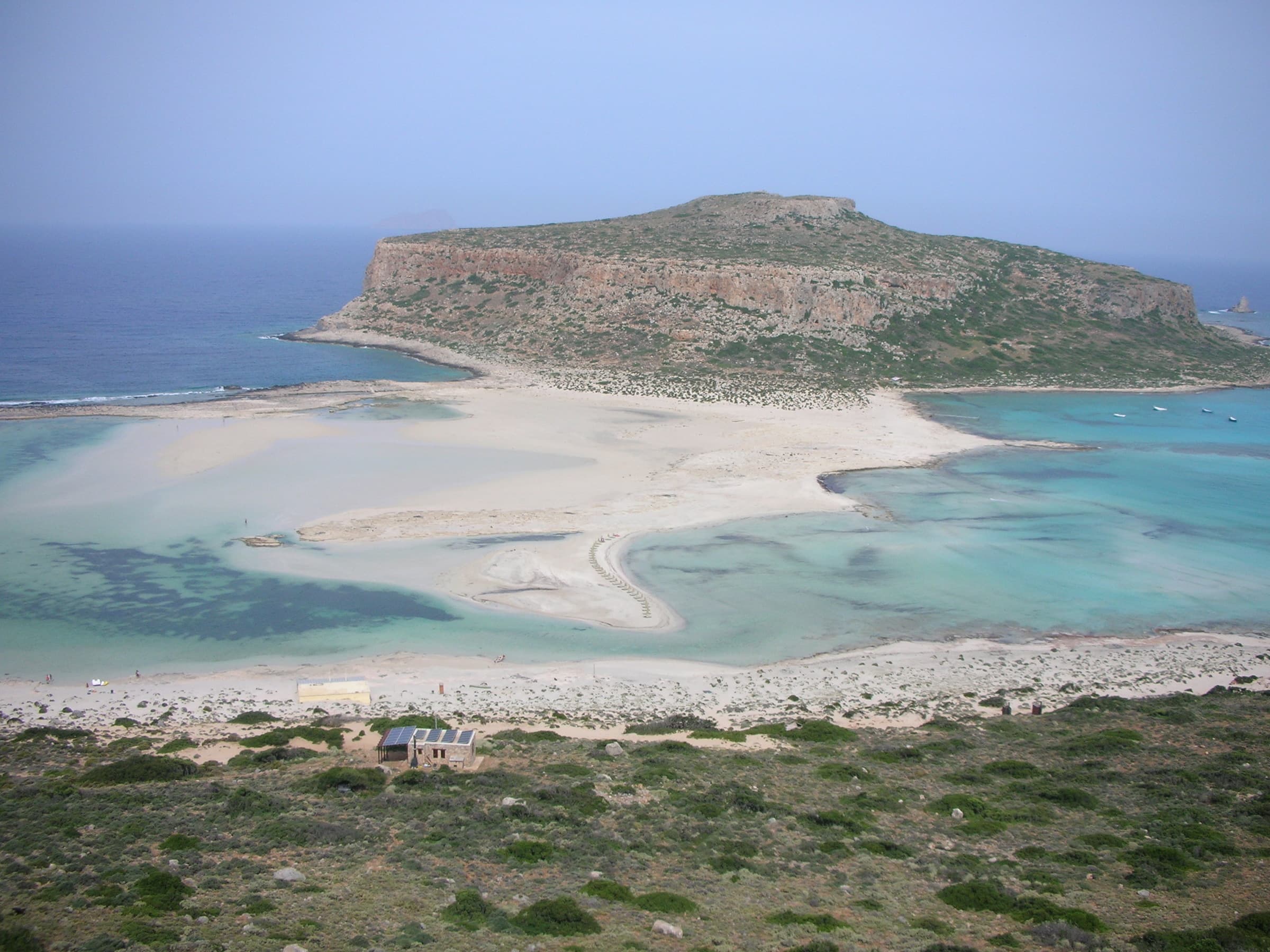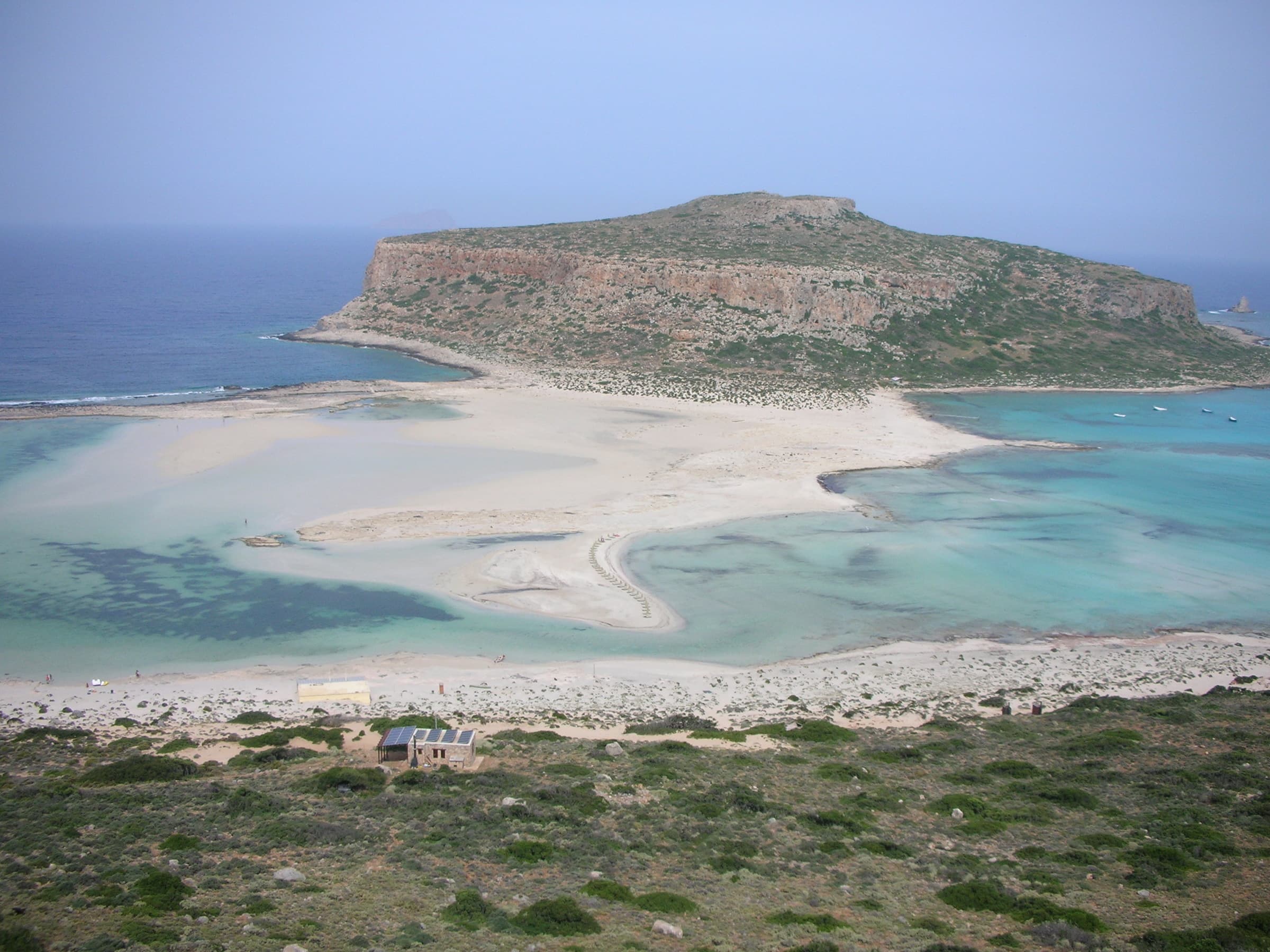 Luckily, at 10am the beach was quite empty. We rented four loungers and two umbrellas, and for the whole day we enjoyed the warmth of the late May Cretan sun, which it didn't seem strong due to the breeze blowing in that area, but we definitely noticed it later on our skin:-D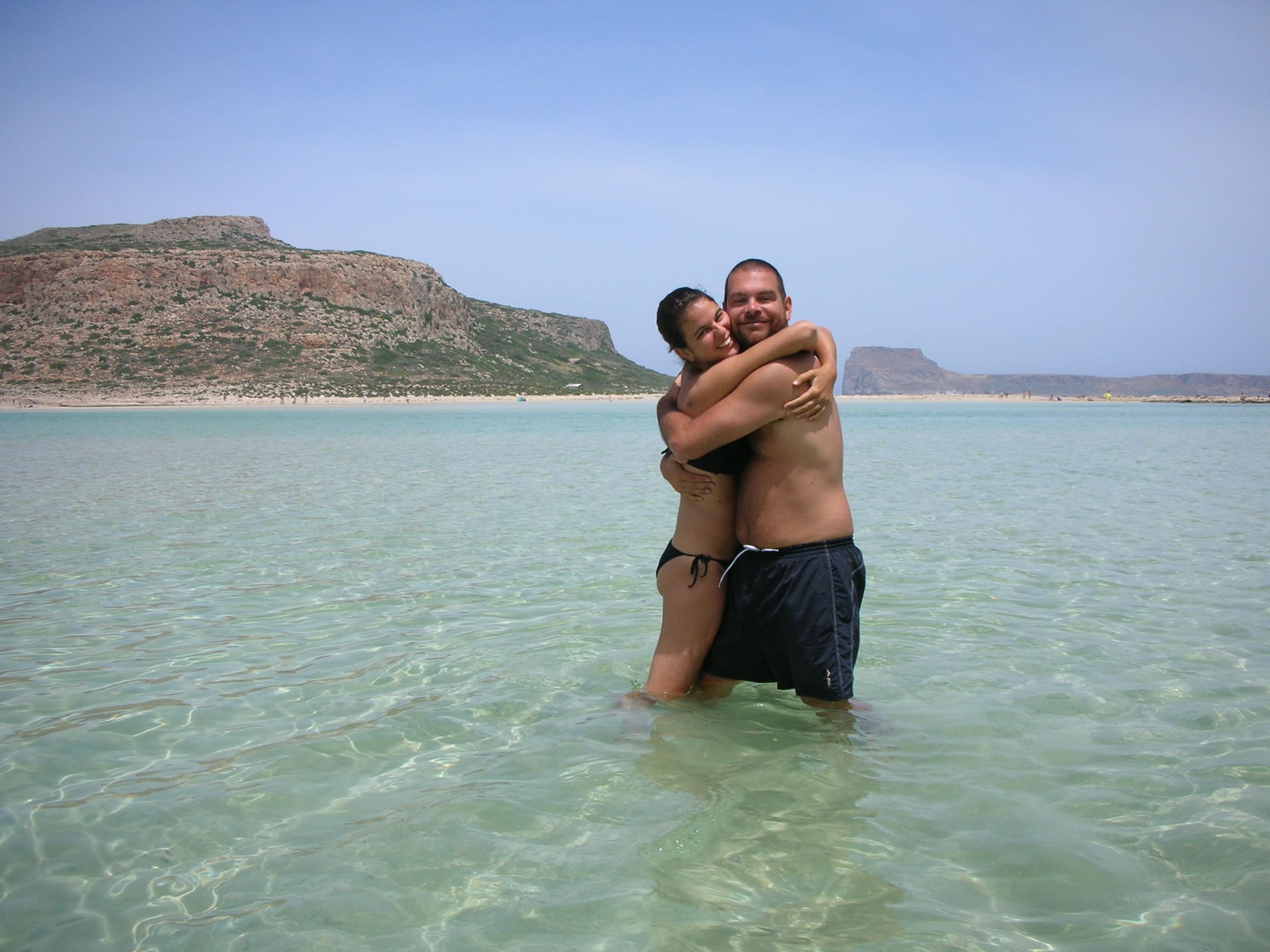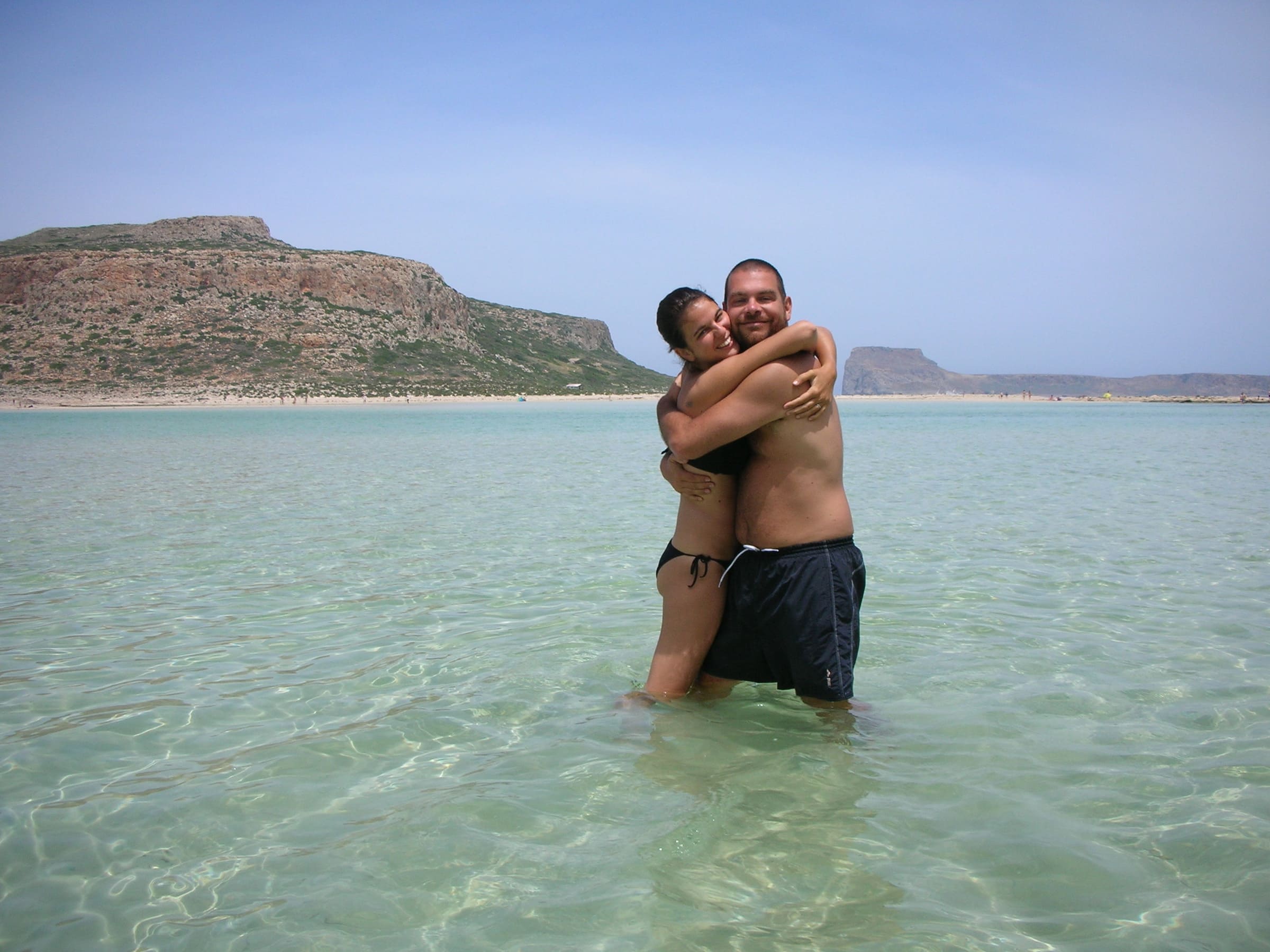 There is only one small bar on the beach that sells sandwiches, drinks, coffee and ice-creams.
Obviously, the steep stairs we took downhill in the morning, would have become a hard climbing in the evening! But it was totally worth it! And it was an excellent way to burn your lunch ;-)!
In any case, since we love to give away information, the laziest ones would like to know that you can reach Balos also with one of the many cruises leaving from the port of Kissamos (about 30 minutes west of our house) in the morning and coming back in the late afternoon, at the total price of 25 euros. These cruises have got pros and cons, and we are about to explain why.
The negative aspect is that, arriving by sea, you miss the amazing view of the lagoon (see cover picture in our blog!) enjoyable by walking the path we took yesterday. The positive aspect, on the other side, is that the majority of these cruises stop at very interesting Gramvousa islet, to the right side of Balos.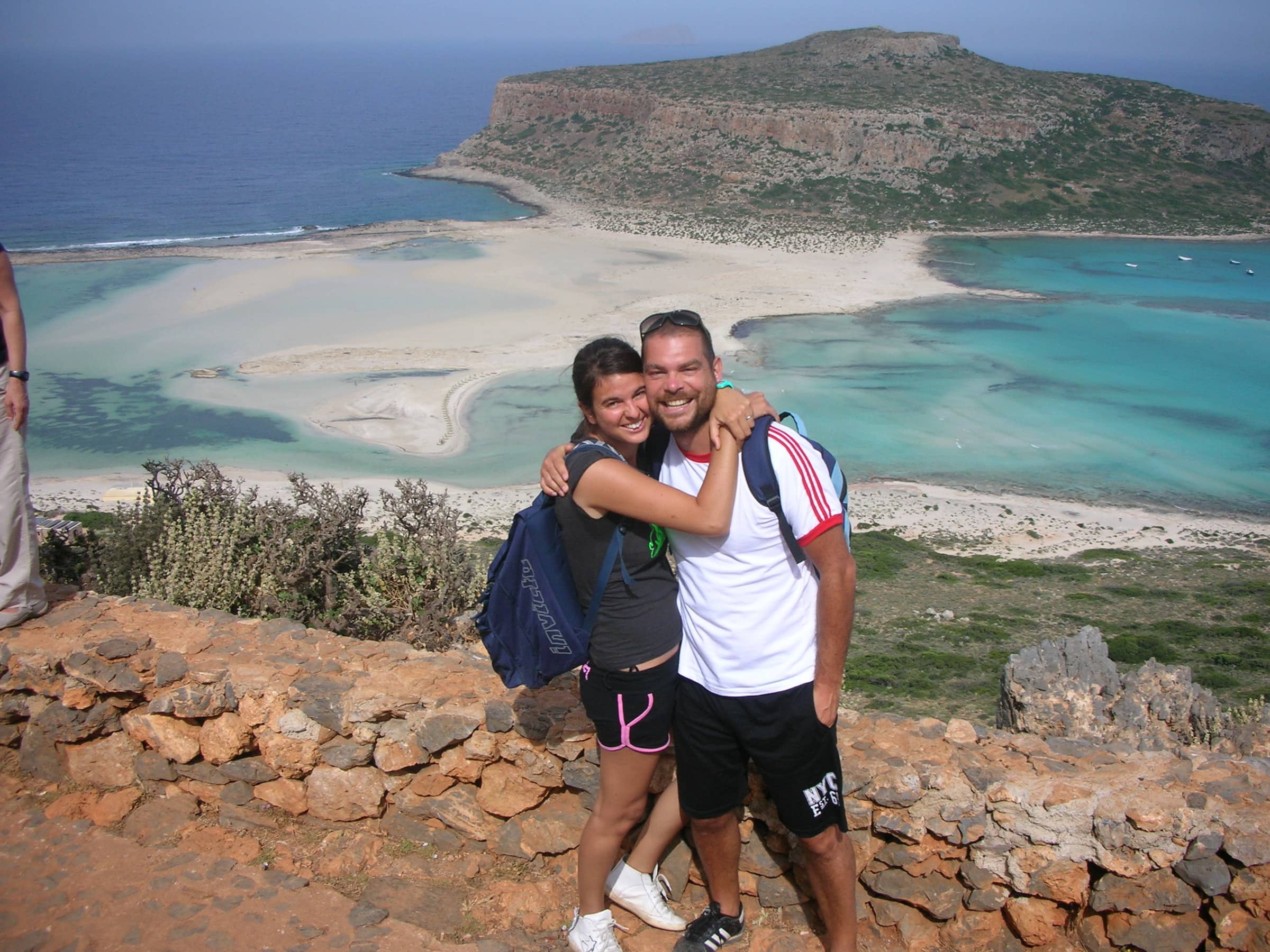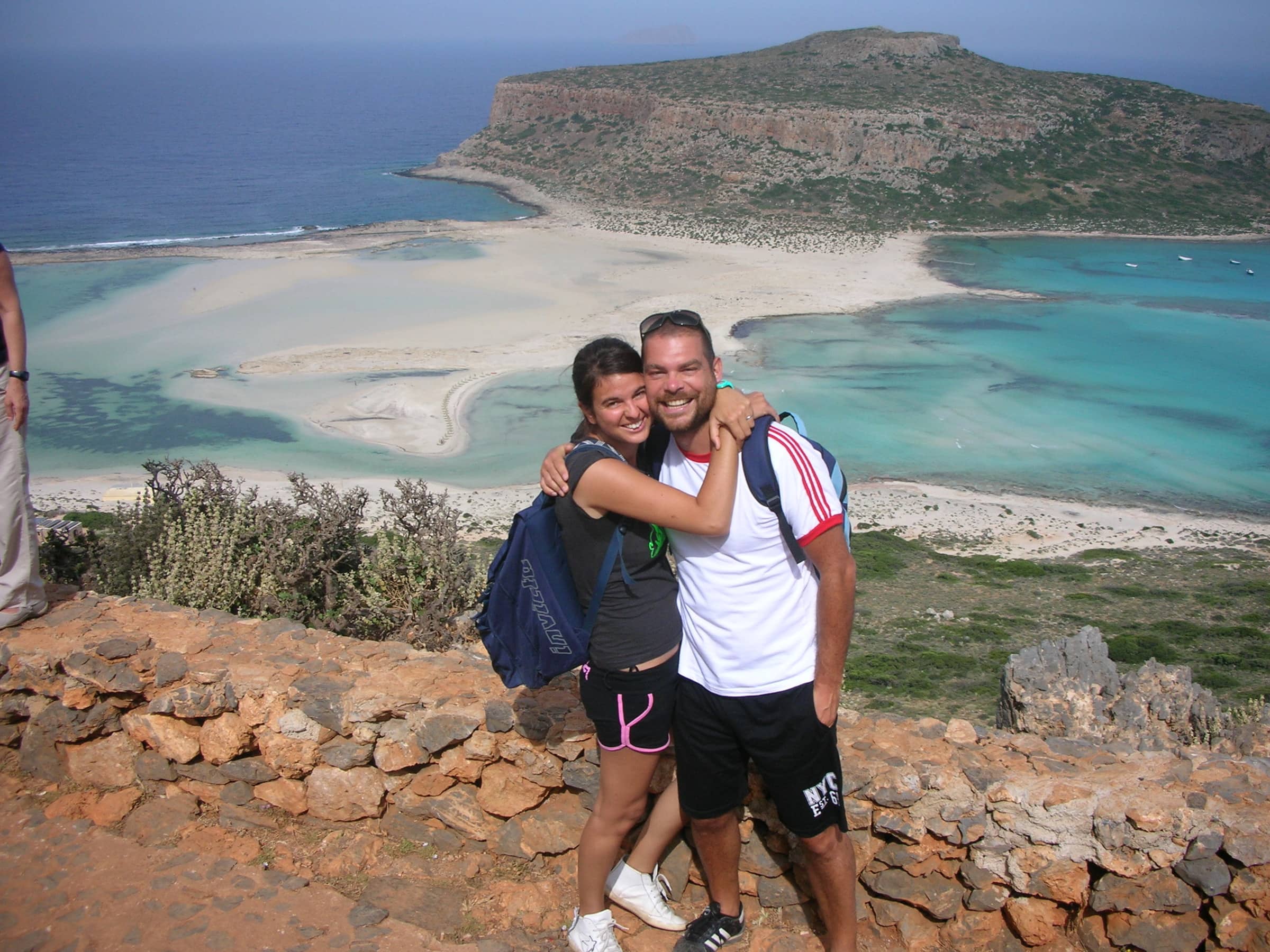 There are many legends around it; according to some people, Eolia (Gramvousa), king Aeolus'home, god of the Olympus, was the island where Ulysses stopped for a month before going back to Ithaca. It is important to consider also the historical aspect, since the presence of an unassailable Venetian fortress of the 16th century, built as a protection from the Turks, and from which you can enjoy a very pretty view. And obviously, let's not forget the legends about pirates (always our favourite!). Indeed, after Gramvousa was firstly freed by the Ottomans, thousands of Cretan people and revolutionaries settled on this piece of land in the middle of the sea. Due to the critical conditions of that time, soon the island became a stronghold for pirates, who were ransacking any boat sailing there. According to legend, one of their treasures is hidden inside one of the many caves in the island…we love this kind of stories!
To sum up: perhaps because we have a weakness for this magical place, or because we came back after one year, or probably because it's much better when you share it with your best friends, but yesterday was one of those days you don't easily forget!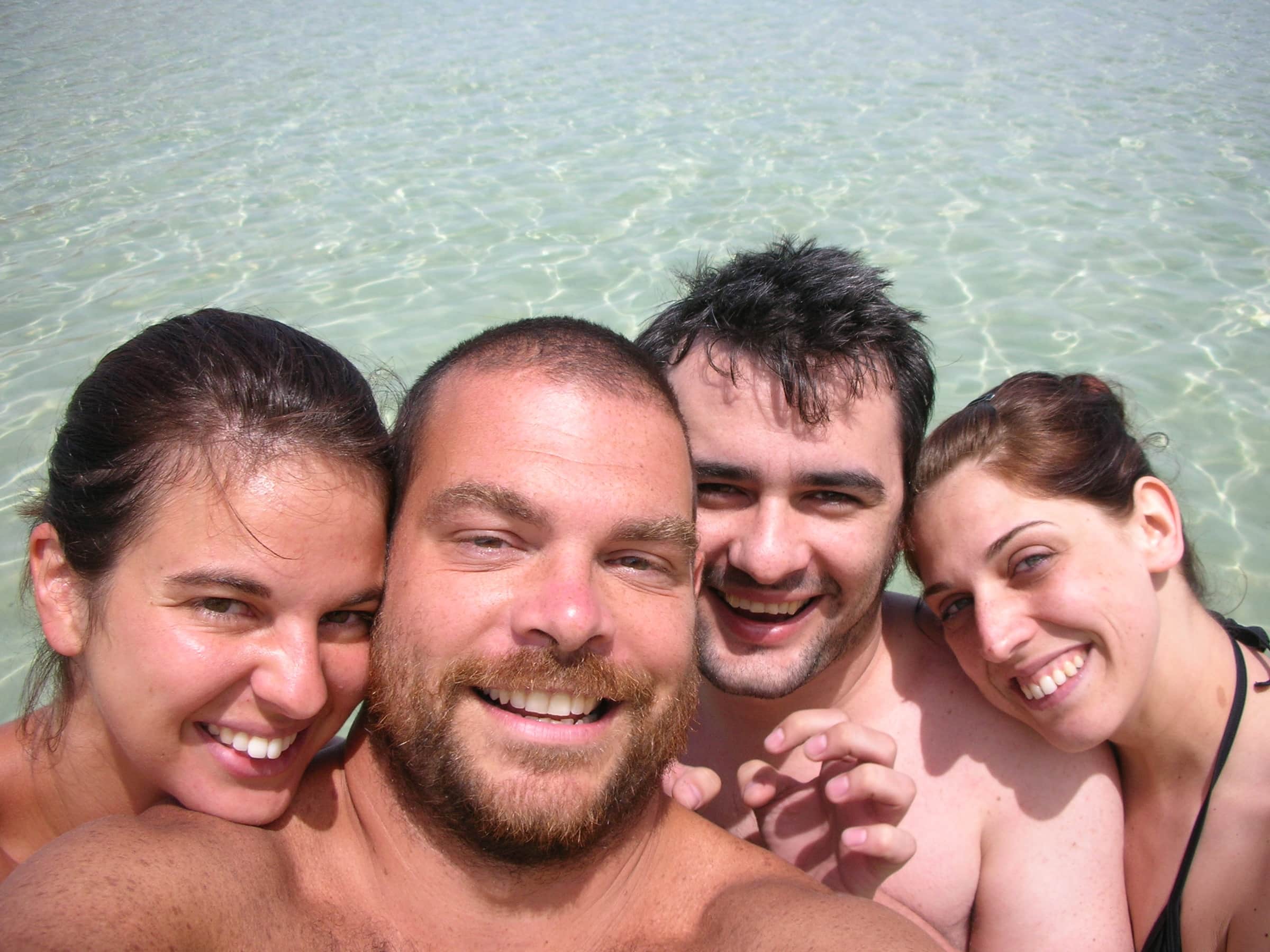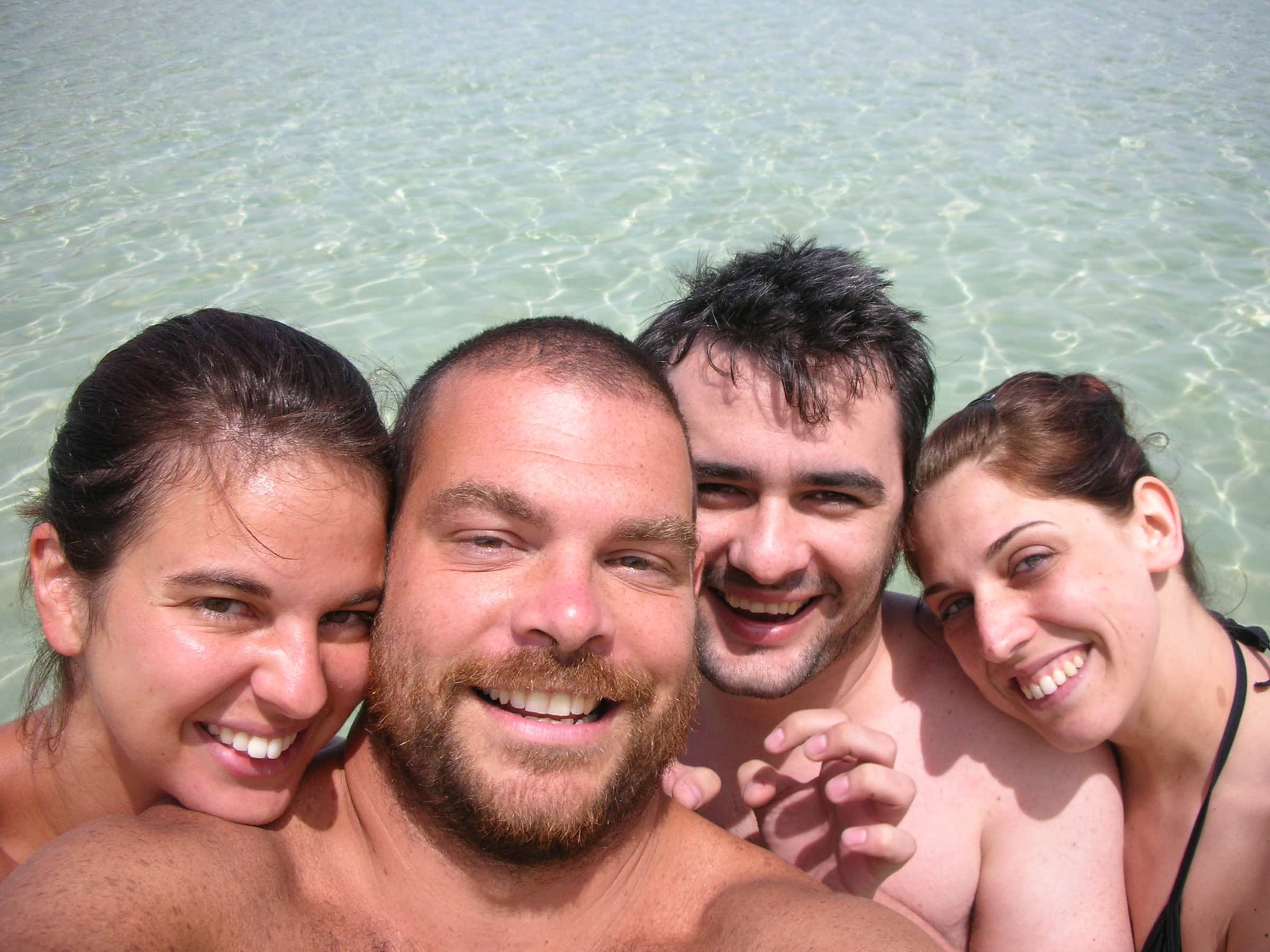 Click on the map to see the spot of this article