VILLA ANASTASIA KALAMAKI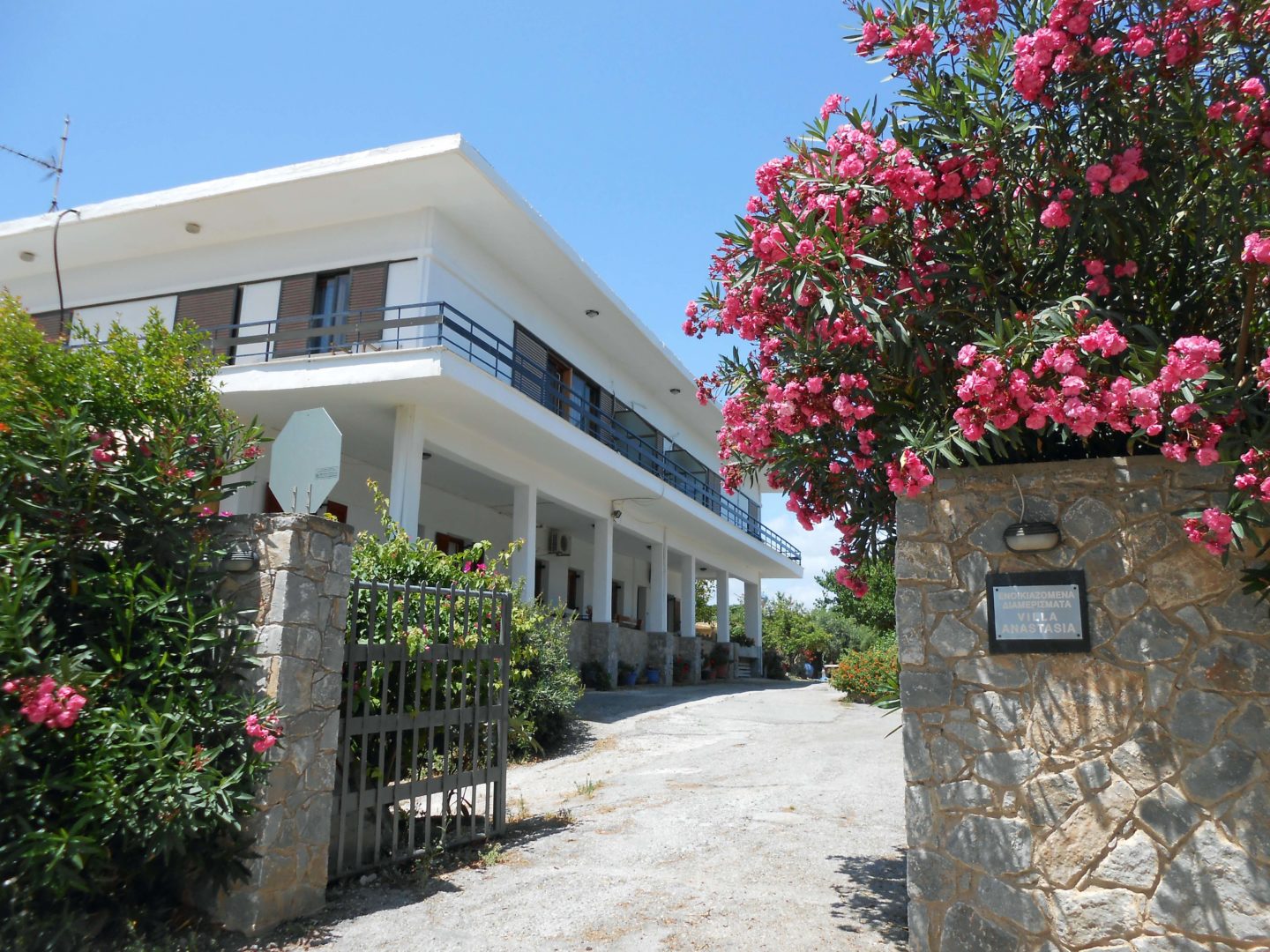 Villa Anastasia Kalamaki is a wonderful apartment complex located in Kalamaki, only 4 km away from the city of Chanià. These gorgeous holidays apartments are located on the top of a little hill. They have a regular EOT license and the accommodation are really comfortable, large and clean; in addition, you have an amazing view on the private garden and the sea.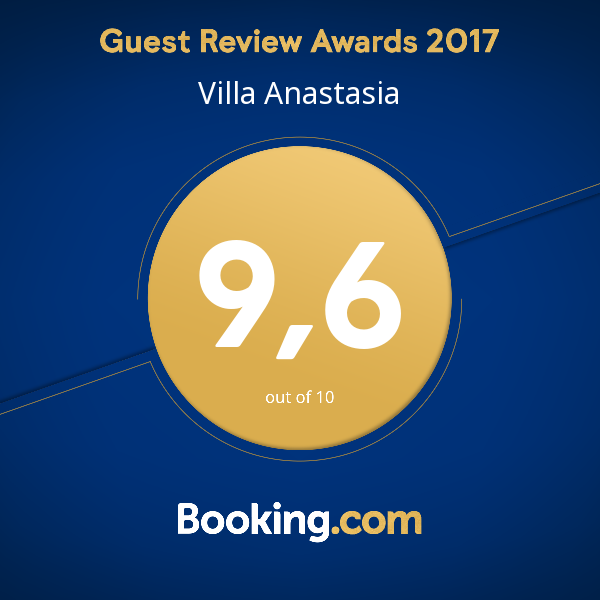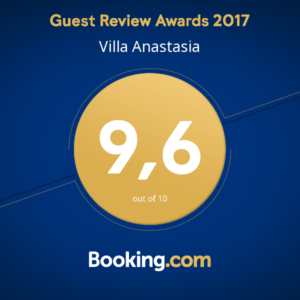 In this garden, there is a "green" and nice gazebo for guests, with table tennis, barbecue, radio, LED lighting, where you can have fun with friends and organize dinners and lunches (click here to see the video of its making).
In this page you can find any information and photos about Villa Anastasia Kalamaki's apartments: anyone interested in booking here an accommodation for holidays, can directly contact us!
We are in Chania Region, on the north-west of Crete, in a village called Kalamaki-Kato Galatas, in a park area close to the main tourist attractions: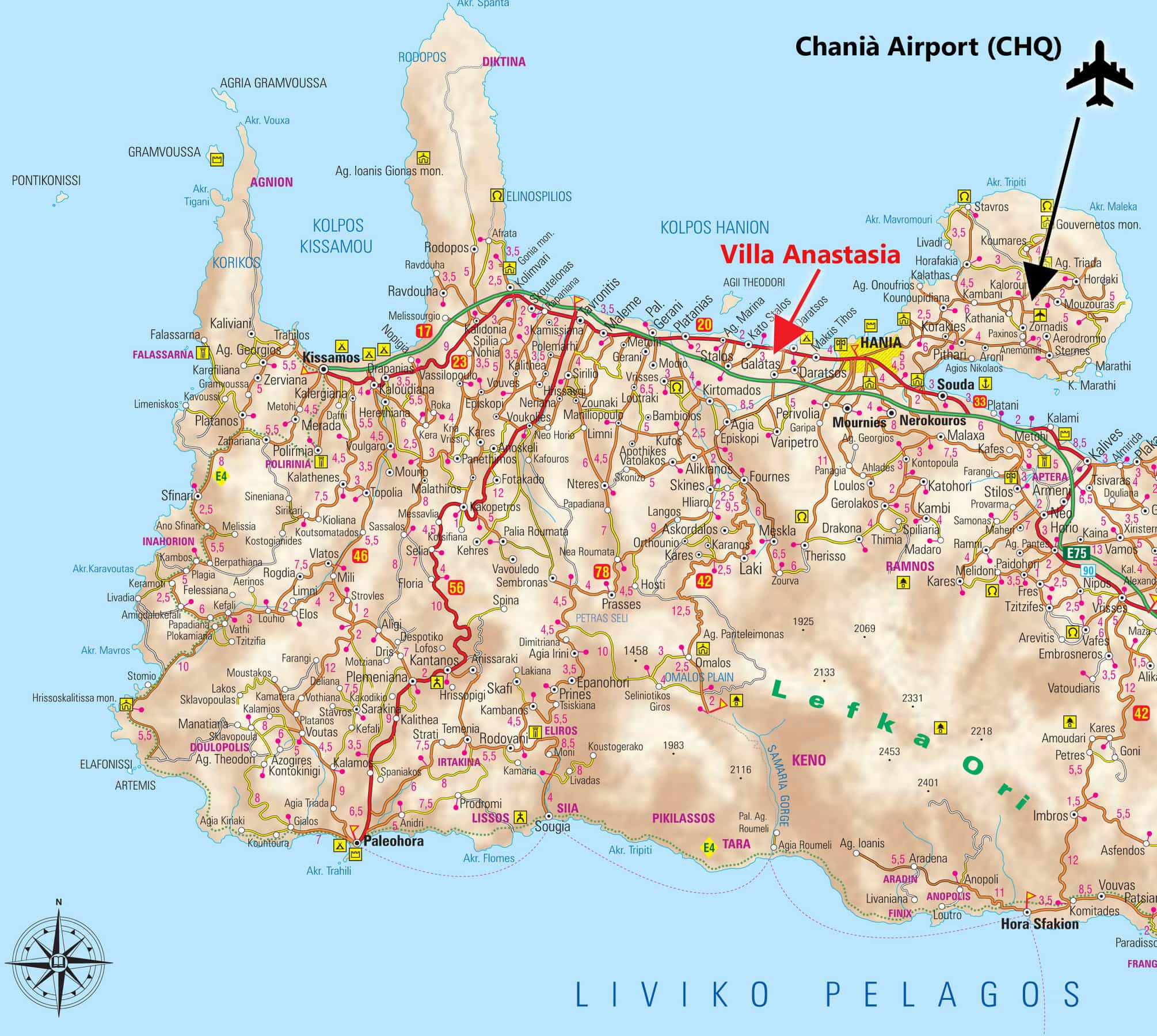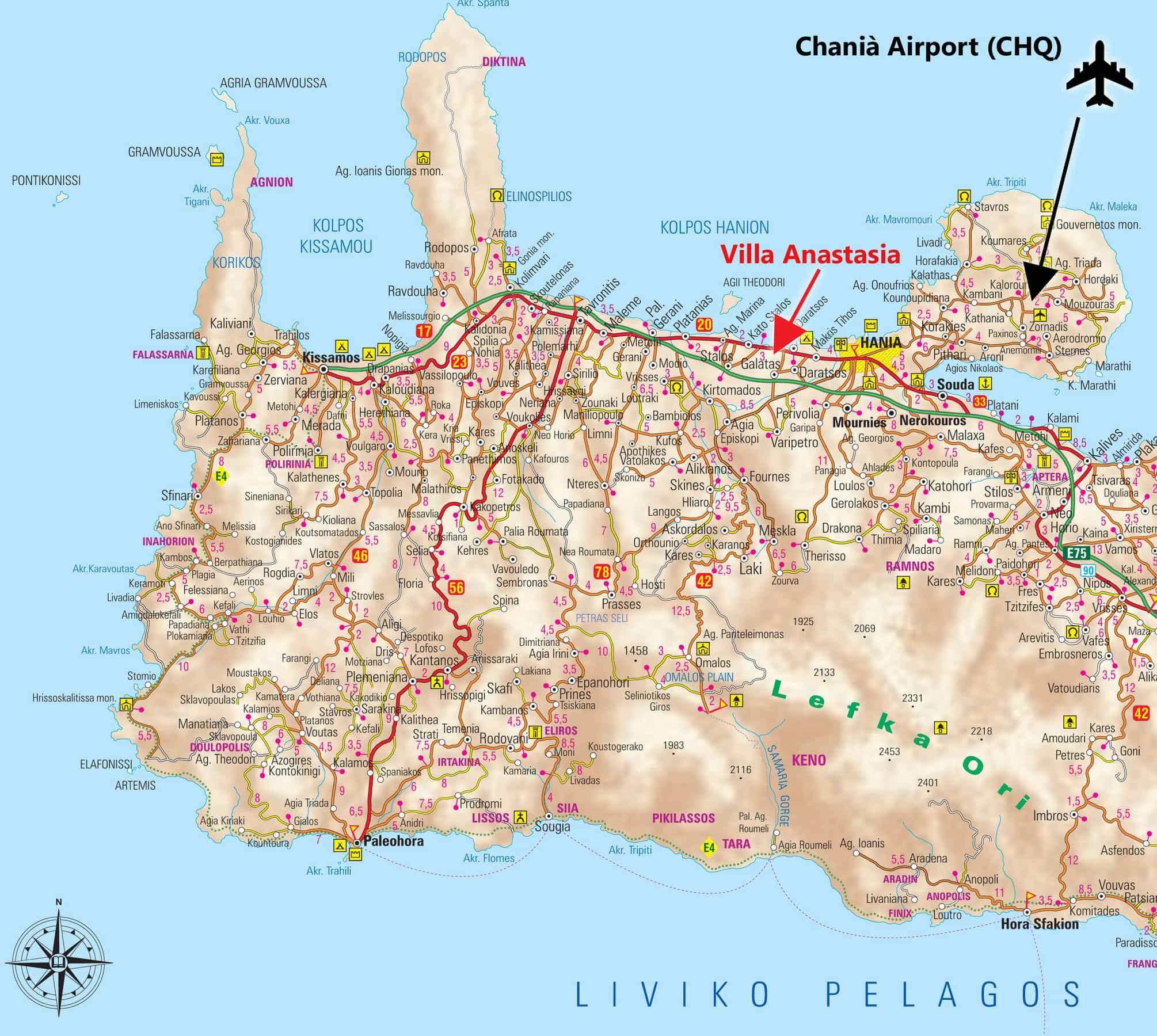 – just 5 km away from the wonderful and animated city of Chania, with its inimitable old port and the ancient Venetian arsenal
– just 50 m away from the beloved Kalamaki Beach
– respectively 0,5 and 1 km away from the fascinating Sunset Beach and Agi Apostoli Beach;
– just 1,5 km away from the amazing tennis fields, open until late at night
– just 19 km away from Chania Airport and 150 km from Heraklion Airport;
– 200 m away from supermarkets, greek tavernas, pizzerias and bars;
– 50 km away from the most suggestive bay of Crete, Gramvousa and from our favourite beach, Balos;
– respectively 70 and 47 km away from beautiful beaches of Elafonisi and Falasarna;
– just 35 km away from the turquoise Kournas Lake;
– about 130 km away from Cnosso Palace.
– Description of Deluxe Apartment (4/5 people; 2 bathrooms)
– Description of Gold Apartment Kalamaki (4/6 people)
– Description of Apt. num. 2 (3 people)
– Description of Apt. num. 3 (4 people)
– Description of Apt. num. 4 (2 people)
– Description of Apt. num. 5 (4 people)
– Description of Apt. num. 6 (4 people)
– Description of Room num. 7 (2 people)
Click here to see where we are on Google Maps!
Villa Anastasia Kalamaki
FOR ANY OTHER INFORMATION ABOUT YOUR CRETE HOLIDAYS, CONTACT US:
E-mail: info@microcosmocreta.com
ENRICO:
Mobile ITALY: 0039 347 9360271
Mobile GREECE: 0030 694 9075360
BEATRICE:
Mobile ITALY: 0039 349 8440276
Mobile GREECE: 0030 694 1652221
YOU CAN ALSO USE THE FORM BELOW TO CONTACT US:
N.B. Photos and images are under Copyright